Randall Renovations: Phase 1 ends, Raiders Prepare for Phase 2
Following the approval of the November 2018 school bond, phase one of renovations to Randall are complete and phase two are expected to begin soon.
The renovations come in an effort to update the campus, expand and enhance learning opportunities, and combat problems associated with a growing Raider population which include overcrowded hallways, and busy parking lots. 
The new parking lot, which faces Bell Street, opened last week giving way to more parking spaces and making it easier for students, teachers, and parents to enter and leave the campus without waiting in long lines. However, according to Heather Wilson, Assistant Superintendent of Finance, the added parking space won't last long. Once the renovation project moves to phase 2, half of the old parking lot will be absorbed by new construction. 
"
If approved, you will see the second phase of work begin in December."
— Heather Wilson, Assistant Superintendent of Finance
"(Phase 2) is in the bidding stage," Wilson said. "The bids are due back Nov. 5.  At that time, the bids will be reviewed by our Board of Directors at a special called board meeting on Dec. 2. If approved, you will see the second phase of work begin in December."
Despite construction, students such as junior Rivers Stater said she is excited about the renovations.
"The renovations are beneficial to the school and students," Stater said. "It will make our school look nicer; therefore, bringing in more students to educate."
Renovations to Randall are expected to continue until Fall of 2022. When complete, the renovation will include new administrative, academic and sports additions to campus and turn Randall East into a new junior high school. Athletics will see several upgrades, including a new track, field house, wrestling building, additional turf and locker rooms and more. 
"The new locker rooms are going to help out so much with sports," junior Jocelyn Baca said. "I'm so excited for all the new renovations and all the new ways it is going to benefit the school."
When complete, the front entrance to the school will face Bell Street. New administrative offices will be built near the new front entrance and the current administrative offices will turn into classrooms. The drama department will receive a new box theater, journalism will get recording studios, and Band, Health Occupations, Floral Design, Engineering and Woodshop will receive new facilities. In addition, all classrooms and common areas will receive a face lift including new carpet, cabinets, tile and more.    
"It is an exciting time for Randall High," Wilson said. "The safety of our students will be the highest priority through the construction and renovation of Randall High, as well as the future Junior High."
About the Contributors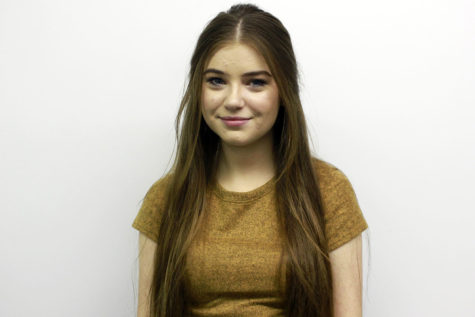 Jenifer Puckett, Junior Staff Writer


Jenifer Puckett is a junior. She joined journalism because she thought it would be fun.

Other Interests: Sleeping, hanging out with friends, shopping

Favorite...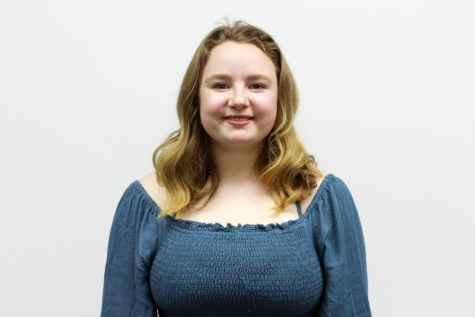 Mattie Freeze, Co-Editor
Mattie Freeze is a senior, and this is her second year on the newspaper staff. Freeze joined because she would like to go into broadcasting.

Other Interests:...