Part of the Team: Junior Finds Her Place on the Cheer Squad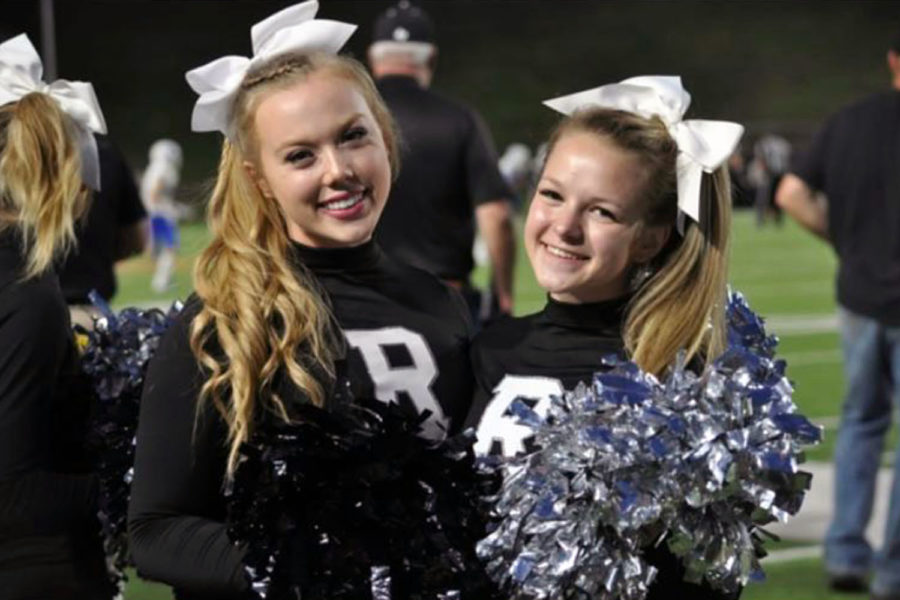 Cheering on the team and boosting the crowds' spirit is junior Linley McClure, one of many varsity cheerleaders.
Linley said she is passionate about motivating the team before and during games.
"Cheer has changed my life and made my high school experience easier," Linley said. "It has taught me so much when it comes to responsibility. I enjoy boosting the crowds' spirit and seeing them get pumped during chants and cheers."
Linley said she looks forward to cheering whether it is a Friday night football game or a Saturday morning volleyball tournament, and said that cheer has changed her as a person and helped her to make life-long friends.
"I love the bond I have with my teammates," Linley said. "We always get along so well and the bus rides to away games really give the team good bonding time. I don't know where I would be without cheer and all of the friends I have made."
While Linley said her teammates have had a big impact on her life, others claim that it is Linley who motivates them.
"Linley inspires me to get pumped during games and pep rallies," junior Annalee Lujan said. "Her exciting energy is contagious. She motivates me to be the best me that I can be. Being around her makes me feel genuinely more excited."
Annalee said Linley remains upbeat regardless of the circumstances, and that other people could learn from her positive determination. Linley, on the other hand humbling disagrees, saying that it is her who still has more to learn.
"Cheer is my passion," Linley said. "Everything about it makes me so happy. I know all of the things I have learned from cheer over the years will come together and help me in real-world situations after high school."
About the Writer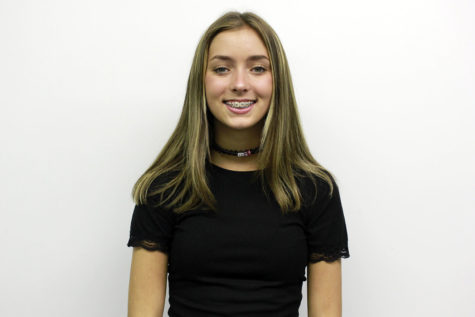 Hannah Park, Junior Staff Writer
Hannah Park is a junior, and this is her first year in journalism. Park said she decided to join journalism because she is interested in photography.

Favorite...