Construction Set to Begin on Randall and Kimbrough Stadium
The school board approved bids Monday to begin the expansion and renovation of Randall and Kimbrough Memorial Stadium. Tuesday, Principal Steven Singleton announced the upcoming partial closure of the west parking lot, then on Wednesday the lot was fenced off in preparation to welcome construction crews.
With upcoming winter weather, CISD is sticking to their timeline and wasting no time getting crews moving on the more than $36 million project that will expand and renovate Randall and make room for a new junior high. Randall East will become the new junior high, while Randall West will be expanded to house the entire high school campus.
Expansions planned for the East (the new junior high) include new classrooms, restrooms and a gym. Some expansions planned for the West (the high school) are a new front entrance which will face Bell Street, administrative offices, athletic facilities and classrooms. In addition, renovations will be made throughout both the East and West buildings.
The board also approved a close to $9 million bid for construction and renovations to Kimbrough Memorial Stadium. Plans for Kimbrough include adding a field house, improving access to restrooms, concession stands and the south parking lot and replacing the barbed wire that surrounds the property with a metal fence. With the football season over, construction crews are expected to begin immediately so the updated stadium is ready for the 2020 season.
About the Photographer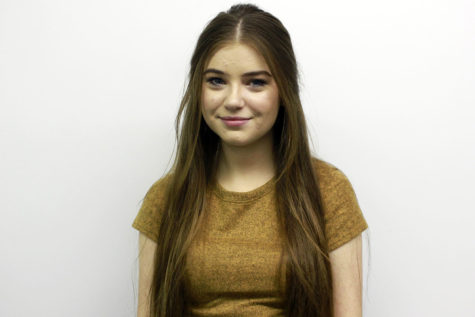 Jenifer Puckett, Junior Staff Writer


Jenifer Puckett is a junior. She joined journalism because she thought it would be fun.

Other Interests: Sleeping, hanging out with friends, shopping

Favorite...