Students Express Thoughts on the Addition of West Plains High School
Starting in the Fall of 2022 Canyon ISD will add a third high school to the district, West Plains High School. West Plains, which will be located at Helium and Arden Road, will open in August 2022 with a wolf as its mascot, and navy blue, light blue and white as its school colors.
The district has already finalized what will become the new school boundary lines, and some homes that currently reside in Canyon High and Randall High's boundary, will now become part of West Plains.
The class of 2023 will be seniors when the new school opens, and this class will have the option of staying at their current school or attending West Plains. The class of 2024, 2025 and 2026 will follow the new boundary lines. These students will have the option to turn in a transfer request; however, transfers may or may not be approved.
"
I am not excited that I will possibly be split up from a lot of my friends after my sophomore year.
— Freshman Lia Crawthon
¨I am excited about the new high school," freshman Lia Cawthon said. "I am excited to see what it will be like to have another high school (in the district). Although I am excited, I am not excited that I will possibly be split up from a lot of my friends after my sophomore year.¨
Freshman Jade Davis said she is excited about the new school as well. 
¨I think it will be a good addition to the school district," Davis said. "It really doesn't bother me much because the majority of my friends will go to West Plains.¨
With the addition of a third high school, all three CISD high schools are likely to become 4A, many staff will move over to the new school and Randall, which is busting at the seams in student population, is expected to reopen with 900-1000 students rather than the current 1758.
¨I think it is a good idea to add a new high school but I know a lot of people who are going to be very upset that they will have to split up from their friends and won't graduate from the same school together,¨ freshman Alexis Saunders said. 
View Comments (2)
About the Contributor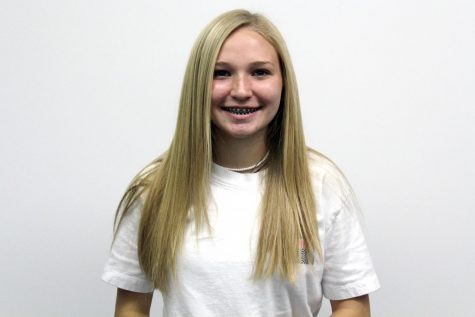 Katie Simmons, Junior Staff Writer
Katie Simmons is a freshman and this is her first year in journalism. Katie joined journalism because she enjoys photography and wants to learn more about...