Raiders, Eagles or Wolves: Juniors To Decide Where They Will Graduate
Current juniors must make a decision by Oct. 1 if they will graduate from Randall, Canyon or West Plains, Canyon ISD's new high school scheduled to open in next August.
When West Plains opens, new school boundary lines will go into effect. However, next year's senior class will not have to worry about which high school attendance zone they live in. They will be given the choice of which school they want to attend.
"I'd rather go to West Plains," junior Zachary Edmondson said. "It's a new school, first graduating class and a new team. It will be a whole new atmosphere."
While some students look forward to change, others plan to stay where they are comfortable.
"I'd rather go to Randall because I started going here my freshman year and that was a really big change for me," junior Graceson Carthel said. "I don't think I would enjoy having another big change for my last year of high school." 
For some students, such as Carthel, Randall has become a second home to those involved in extracurriculars, clubs and sports. While students may leave those programs to attend a different school, teachers may be reassigned as well.
"It's a little scary," Carthel said. "I don't know who is going to be leaving. It's like there's that unpredictability to it. It will change competitions and stuff and people are gonna get moved around so that's all kind of weird, but it will also give us more one on one time with teachers."
Between now and Oct. 1, students are sure to talk with their friend groups and make decisions on where to attend school. The new school will arguably change quite a lot for students and staff on all campus' affected. It will be an adjustment, to say the least, but wherever the class of 2023 decides to go it will be a new chapter to write.
Leave a Comment
About the Contributor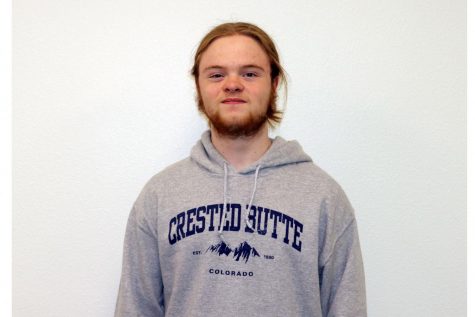 Maddox Nite, Staff Writer, Podcaster







Maddox Nite is a junior, this is his first year in broadcast and second year in journalism. He is a staff writer and podcaster of the Silver...