Robotics Competes In Final Tournament Of The Year
The Robotics season concluded Feb. 5 with the district meet at AmTech. This meet showcased Randall against 23 other teams and their robots.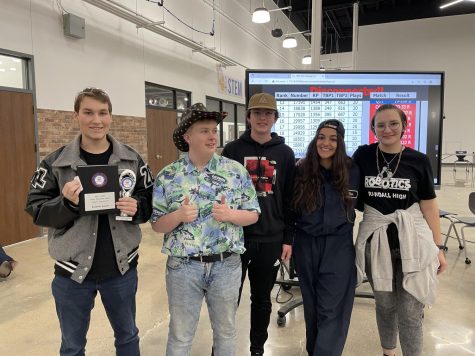 This year, Randall had two Robotics teams. Randall's Metal Manipulators finished the semi-finals with a score of 139 where Randall's Robo's Pit Crew finished with a score of 118.  Metal Manipulators team members were Grayson Thompson, Kaydance Coats, Elizabeth Couch, La'Ron Kitchen, Aidan Poole, Miguel Quinonez, Sufyaan Solomons, Dana White and Elijah Urias. Robo's Pit Crew consisted of  Alex Lancaster, Xan Argo, Kimberly Fox, Jennifer Srygley, Aaron Wright and Ryan Wright.
In Robotics competition, there are three different periods for scoring: Autonomous Period (30 seconds), Driver- Controlled (90 seconds) and End Game (30 seconds) where the team can earn points for navigating, delivering a duck on a carousel and earning bonus points.
The Robotics season lasted six months with many tournaments, trial and error and a lot of hours. At this district meet, there were chances to win awards, where team Robo's Pit Crew earned two: Judges Choice, presented to the team that exemplified certain characteristics of brilliance, uniqueness and drive, and The Promote Award, for exemplifying creativity when answering the question, "What would you tell your younger self about FIRST?"
Computer teachers Corina Srygley and Kevin Warner coached the Robotics teams.
"Mrs. Srygley and I are so proud of how these two teams performed this season," Warner said. "Both teams put a lot of time and effort into this season building robots, putting together Engineering Portfolios, practicing driving, redesigning components and making a video."
Leave a Comment
About the Contributor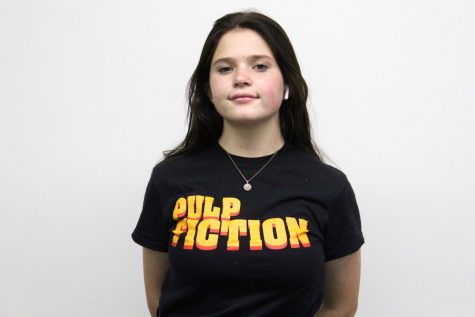 Jadzia Adams, Junior Staff Writer
Jadzia Adams a freshman, and this is her first year in Journalism. Adams joined because she thought it would be fun to try Broadcast and Podcasting.

Other...