Wrestlers place at state competition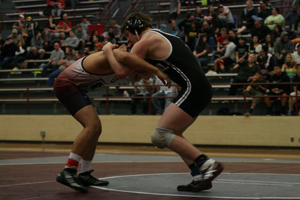 Several Randall wrestlers placed at the State Competition in Dallas last weekend.
Senior Beau Henson placed 1st, senior Jacob Rubio placed 1st, freshman Bailer Thomason placed 1st, freshman Bray Freemen placed 8th and freshman Madison Seales placed 2nd.
"I feel good about (the results) because all the hard work and preparation before state paid off," Thomason said.
Many of the competitors that placed said they felt fairly confident while competing.
"(I was) not over confident because anybody is beatable at any time," Rubio said. "I just breathed and took each step one at a time. I trained extra hard knowing the competition would be tough."