Staying healthy on vacation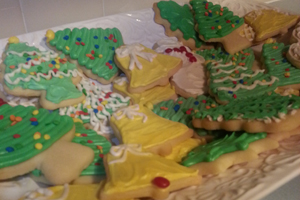 If you are not psyched about the upcoming spring break, you're one of the crazy few. Beaches, mountain cabins, roller coasters and water parks are in store for many, and along with them come the Starbucks Frappuccinos, milkshakes, ice cream sundaes or generally greasy food. Personally, I'm headed to Florida for Disney World pastries and butterbeer from The Wizarding World of Harry Potter. The shorts and t-shirts filled my suitcase and there was unfortunately no room for my running shoes. I have a suspicious feeling that I am not alone in this. It's a popular opinion that vacation is a time for relaxing, but many vacations end unhappily because things like daily exercise and good eating habits are thrown out the window. People get crabby and mean when they eat too much celebratory sweets and greasy food.
Obviously the best way to prevent this from happening is to stay away from the offending foods. Opt for something with vegetables instead of the 100 pound kangaroo burger your Australian relatives want you to experience. An occasional treat won't kill anyone, but try to keep it minimal.
People who absolutely must have some unhealthy indulgence, can exercise self-control. That means you shouldn't order a large (larges on almost anything are overpriced and unnecessary anyways) and you might not even drink/eat it all. Stop when you're full, leftovers are your friend. Also, make sure to drink a lot of water, especially if you're very active.
If you normally exercise a lot, vacation is no time to stop! Obviously if you're hiking 5,000 miles every day you're probably getting enough activity. However, if you're on a cruise or lying on the beach you might need to find a treadmill or some weights. Maybe designate some time every day to do some push-ups or take a long swim.
Everybody wants to have fun on vacation, but some people don't realize that eating whatever they want will actually make them feel sick and cranky. Moderation and self-control will benefit your vacation and your wallet!