State bound: Cross country teams to compete for title Saturday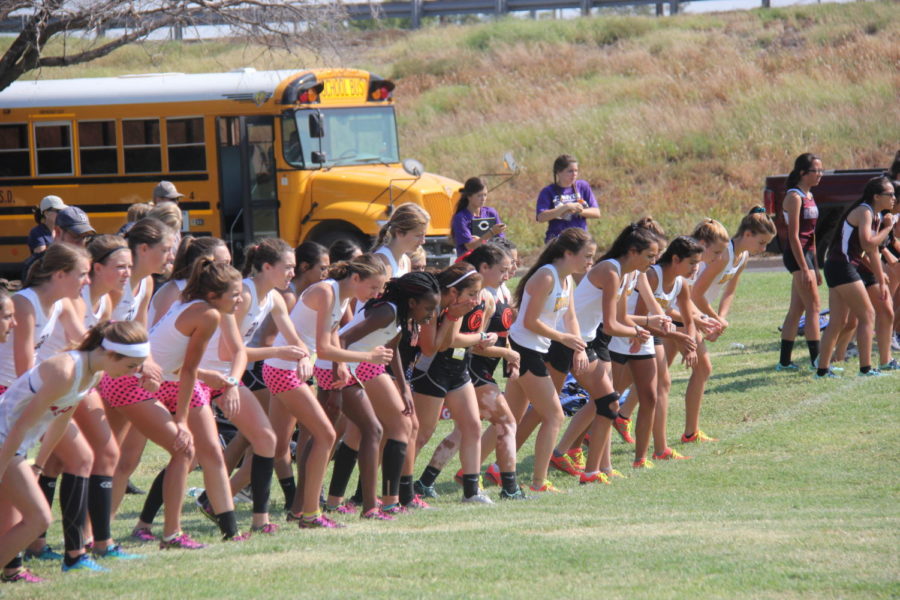 The girls' and boys' cross country teams will slip on their running shoes Saturday with one goal in mind, to cross the finish line as state champions.
After a quick send off Thursday morning, the teams will head to Round Rock where they are scheduled to run for the state title Saturday morning. The girls' team will compete at 8:30 a.m., and the boys will run at 9:10 a.m.
As state champions last year, the girls will be looking to defend their title while the boys' team will make their first state appearance since 1989.
"The girls and boys started training together two years ago," junior Bryce Betzen said. "(The boys) were projected to do well last year, but a few of the top runners suffered injuries and we finished fifth in regionals."
However, this year Betzen said the boys managed to stay healthy and didn't have any trouble making it to the state meet. He attributed some of that to their workout schedule.
"We started running in June," Betzen said. "We run at least eight miles per day, and some days we spin up to 20 miles at Zach's Club."
Junior Kyra Birkenfeld, runner on the Lady Raider team, said the teams start their day at 5:35 a.m. with a three to five mile run, then do additional training during 8th period.
"We always joke and say, 'see you dark and early,' because it is always early but never bright (when we begin our day)," Birkenfeld said. "I think we have only had one practice canceled all season because it was too cold, but Coach (Rebekah) James knows how to train us. She's gotten her fair share of titles."
James, along with first year boys' cross country coach Bob Backus, hope that Saturday's race will seem easy for their runners when compared to their training. On Saturday, runners will have the chance to compete for individual metals as well as team titles. For team competition, the girls' and boys' teams will each have seven runners complete the course.
"Our team motto is improve everyday," Betzen said. "The (boys') team goal is to make it on the podium and place in the top three. To do that, each of us need to run our best times."
For Betzen, that means beating his personal best time of running the three mile race in 16 minutes and 18 seconds.
"I am going to do whatever I can to support my team and give it my all," Betzen said. "The (state) course has a lot of zig zags, and competition wise, everyone is going to be fast."
Birkenfeld said the course is flat, and because of that, she suspects the top racers will have faster than usual finish times. Weather might have an impact on times as well, and since the Randall teams are used to training in less than perfect conditions, Birkenfeld said that might play to the Raiders' advantage.
"The weather (in Round Rock) is more humid and less windy (than Amarillo's dry air)," Birkenfeld said. "That will make it a little easier to breath."