Government Simulation Imitates Real Life Political Issues
Hang on for a minute...we're trying to find some more stories you might like.
In my government class, students participated in a simulation called "Statecraft." At the beginning of the school year, the class was divided into groups of four to form seven different countries. The country each group was assigned in the simulation was based on random draw. Each country chose a president and assigned a role to the other group members. Every country also received a randomly generated base production of gold, oil, food, steel, and scientific knowledge. These resources could be used to purchase structures, such as schools, hospitals, theaters, etc. These structures helped improve the country's overall quality of life which is important because the grade we will receive for our work on the simulation is based on our quality of life and other factors. Every Saturday at 11:45 p.m. a new turn would start. At the beginning of the new turn, countries received more resources and could see the change in their quality of life. The simulation ended on turn 8, and none of us knew it was going to end.
In the beginning, everything was going fine, but then we reached Turn 3. Turn 3 was when my country, Covfefe, became dysfunctional. There was drama in Covfefe because our president started blaming my other country members and me for issues we had nothing to do with and was just not being a good leader. At the beginning of Turn 4, our president along with another country member were absent on Monday, which is the day we work on Statecraft in class, so the other remaining country member and I could get nothing done. Because of this and the previous issues, we were having, the two of us present decided to impeach our president.
After the impeachment, I took the position of Secretary of State, and the other female in my group became president. At the time, Covfefe was the only country with a female president. This led to tensions with some of the other countries and caused them to turn on us. Certain countries would refuse to speak to our new president about issues that were brought up and would only speak to the previous one or the other male in our group.
During turn 8, Covfefe was faced with another challenge. One of our country members was leaking information about our country to the two countries that turned on us. He was labeled a traitor and removed from the group. He was placed in the group of one of our enemy countries. Because of this, the country he was moved to decided to attack Covfefe. In return we attacked his country and the two attacks did not do much damage and have a bearing on our overall quality of life.
The Statecraft simulation was an interesting and beneficial way to learn about and gain a better understanding of how government works. Statecraft was stressful and lead to some drama. My country dealt with impeachment, treason, and sexism. I hope we did well enough to get a good grade.

About the Writer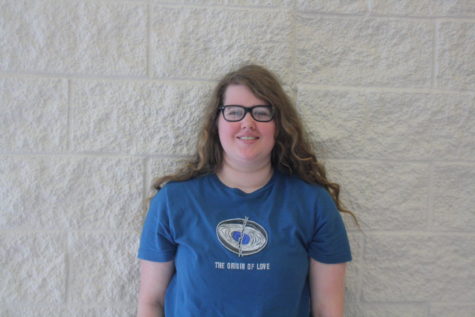 Paige James, Staff Writer
My names is Paige James. I am a senior, and I am involved in theatre and Key Club. I joined the newspaper staff because I enjoy writing.