Strange satisfactions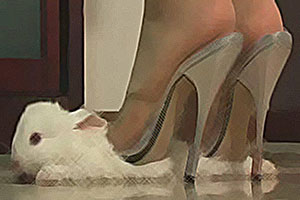 Hang on for a minute...we're trying to find some more stories you might like.
We all know them, those weird and wacky things that we hate to admit we love. From the sound that a fresh batch of popcorn crushed between our teeth makes to successfully stopping the microwave with one second left on the timer, we all have them. But is it possible that some tasks and things are too strange for society to handle?
Back in the day, it was a common thing for some people to find pure joy and satisfaction from the sound of insects and rodents being crushed under neath of someone's foot. Videos were capable of going viral for showing their audience a lovely high heeled foot stomping on top of tiny little lives unable to escape their doom.
The strong obssession for having to hear miniature bones and exoskeletons shatter into a million pieces is known as a "crush fetish".
My number one question is, why? I don't understand, who thinks of something this strange and it actually has some positive feedback from people. It truly confuses me, how someone can look at a cute little bunny and just think "I wonder what its bones would sound like under my feet."