English Teacher, Tina Bausinger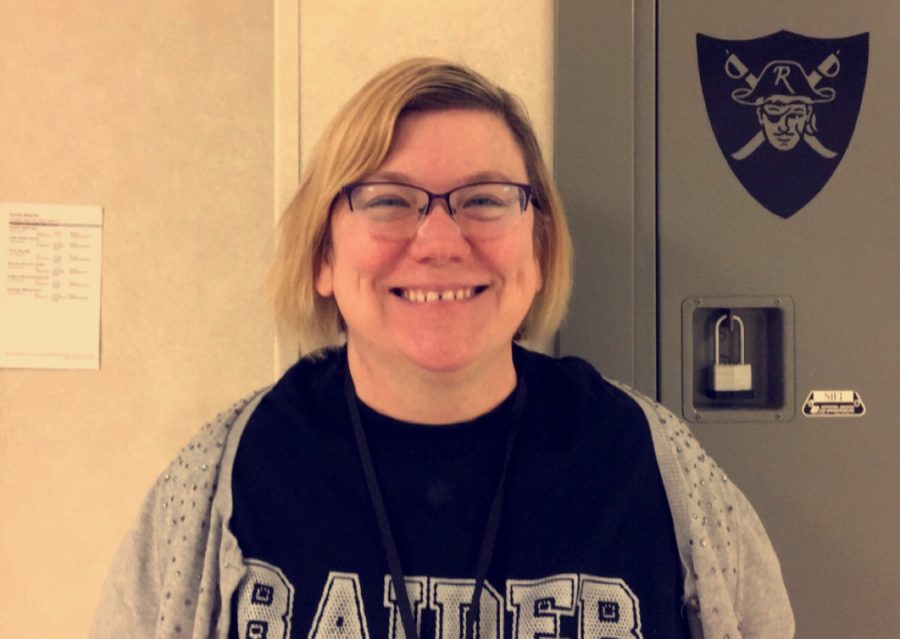 Tina Bausinger isn't just a average English teacher. She has been a college professor, has wrote two novels and is working on her third. Bausinger has been a English teacher for seven years and this is her first year teaching at Randall.
Bausinger lived in Tyler, Texas before she moved to Amarillo and was a professor at Tyler Junior College, the University of Texas at Tyler, and taught at Tyler Lee High School. She worked at Tascosa High School before transferring to Randall for the 2018/2019 school year.
¨When I interviewed at Randall, I was impressed by the friendliness of Mrs. Hair and Mr. Singleton, and their education goals lined up with mine,¨ Bausinger said. ¨I also liked the layout of the campus and that it was close to my house.¨
Bausinger first wanted to study literature and writing which led her to teaching. She has three children which two of her children are teachers as well. Her oldest daughter, Jordanne, and her youngest daughter, Sarah, both teach at middle school's. Bausinger's son, Nathan, attends the University of Texas at Austin and he is a biomedical major, and wants to do cancer research.
¨I wasn't sure if I would like teaching or if I would be any good,¨ Bausinger said. ¨It's turned out to be a passion of mine, so I think I made the right choice.¨
Bausinger teaches English composition at Amarillo College and she is also working on her degree in education. Not only is she a full time teacher but she watches shows, reads and drinks coffee on her spare time.
¨I love watching shows about people roughing it in the wilderness, like when they show up somewhere with nothing but a pocket knife and build a cabin,¨ Bausinger said. ¨I also love drinking coffee, especially Death Wish, which is my favorite. I want to drink gallons of it a day, but you know, that's not a good idea, or so my doctor says.¨
Bausinger has published two novels and is in the process of writing her third. Her first book is a Southern Gothic novel, ¨War Eagle Women,¨ is about four women and their stories and secrets. Her second book is called, ¨Cold Coffee and Speed Limits: Encouragement for Mamas of Teens¨, and her current book is called, ¨This Seat is Taken: A Humorous Guide to Understanding Introverts in the Church.¨
¨I love words," Bausinger said. "I try to choose my words carefully and I love reading and dissecting the words of others. I love stories and storytelling, and the way the world can be transformed by a great story.¨
Every Wednesday, Bausinger has ¨Karaoke Wednesday¨ in her room during flex time. She said it's her favorite memory she's made so far at Randall.
¨I want my students to learn to write and communicate and to love reading,¨ Bausinger said. ¨I know not everyone does, but I sure try my best.¨
About the Writer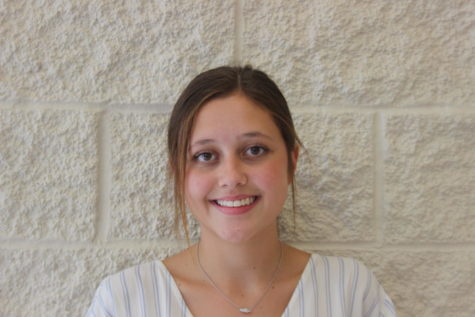 Gretta Alumbaugh, Staff Writer
Gretta Alumbaugh is a senior, and this is her first year on the newspaper staff. Alumbaugh said she wanted to join newspaper because it would look good...