Band Competed in UIL Concert and Sight Reading
Randall hosted UIL for concert and sight reading this year, and all three bands for Randall competed on Thursday. Winds, symphonic and concert band all competed to get a score of a one. A one is the highest score you can receive in this competition while a 3 or a 4 is the lowest. Bands perform with UIL approved concert music and move on to the sight reading room. During the sight reading competition, bands receive a piece of music made by UIL, listen to the director for a period of time on how to play the music, and then play the music for the very first time.
Symphonic band preformed at 8 a.m., concert band performed at 8:25 a.m. and winds performed at 4:55 p.m. Symphonic band and Winds got straight 1's, but concert band got a 2 overall advancing a level from last year. 20 bands were hosted this year from around the district including some smaller bands like Shamrock and Tulia. This contest lasted until around 8 pm with Tascosa being the last band to perform.
About the Writer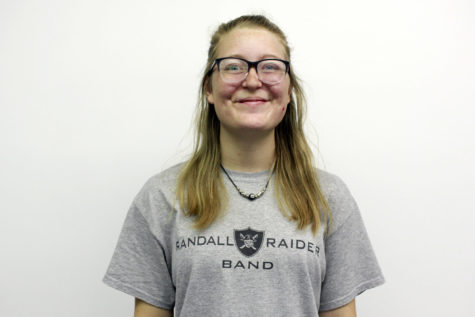 Maci Weathers, Staff Writer
Maci Weathers is a senior, and this is her third year on the newspaper staff.  Weathers joined newspaper because she was interested in the idea of Journalism. ...