Holiday Traditions: Evolving or Dying?
The so-called disappearance of "classic" traditions around the holiday season has sparked a battle between those who believe these traditions are dying and those who think they are evolving. Those times right next to the fire and watching some holiday special on TV and drinking eggnog cuddled up on the couch are changing. But are these traditions dying or keeping up with the times?
Some people have normal traditions like going to see family on Christmas Eve or morning and opening presents, but they are becoming not so normal anymore. Many families this year have been changing that stereotype, making their own traditions like going to see a movie or staying at home and giving each other small gifts. Truth be told, carol singing and greeting cards are dying out and evolving into text messages, Facebook posts, and waiting for the next holiday release of your favorite singer. While these festive traditions are evolving, some old ones are still here.  
Many churches and organizations still practice some of the old traditions. They host Christmas caroling for the poor and nursing home residents, special dinners for the homeless, and churches even host a service on Christmas. While many of these service based organization believe strongly in the holiday and traditions, some people don't like the idea of being so traditional.
There are numerous millennials that are not with family for the holidays. They host a "Friendsgiving", a Thanksgiving gathering just for friends. Some millennials bring out cheap goods and food, or they switch up the normal traditional turkey or Christmas dinner for Mexican food, Chinese or Cajun.
No holiday tradition goes without Black Friday shopping. Or does it? The numbers of Black Friday shoppers are getting smaller and smaller each year as young adults and teens are making Cyber Monday the new hype. Online shopping has made the holidays easier as the tradition of Black Friday continues to evolve into the tradition of cyber Monday.
The very logical solution to all of this is to accept the fact that holiday traditions are changing and evolving into the 21st century. As Christmas is changing from how it used to be and Thanksgiving turkey dinners are turning into takeout, will we continue to evolve as the the 21st-century moves on or will we take it back to our basics of sitting around the fire and opening presents? Holiday traditions are not dying but evolving, and there is some joy in seeing people break from the normal and try something new.  
About the Writer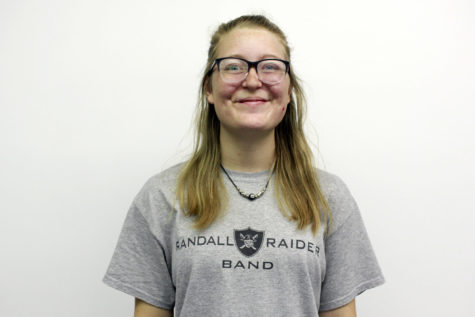 Maci Weathers, Staff Writer
Maci Weathers is a senior, and this is her third year on the newspaper staff.  Weathers joined newspaper because she was interested in the idea of Journalism. ...