Survival of Trump's First Year = Government Shutdown
As President Trump celebrates one year in office, the government celebrates by shutting down because of a budget that could not be passed and signed by the president by midnight on Jan. 19. The shutdown will cause government workers to be put on unpaid leave until the government can decide what to do with the bill. The last time the government shut down, under President Obama, the shutdown lasted for a total of 16 days, and cost Americans $24 billion.
The results of the first year for Trump is an accurate representation of how the year actually went. Immigration was a big issue with Trump, and it was the first thing he tackled as president. After a rough start, the White House issued two border orders that seem to have stuck, for now. Trump is still having trouble with the supposed Mexican funded wall and the dismantling of the DACA program, which gives undocumented immigrant children residency and protection from deportation.
In Trump's inaugural address, he outlined his plans to rebuild our country with "American hands and American labor," but has been side-tracked with healthcare reform, which has given Americans little reason to trust him. While he plans to rebuild, he also takes away large portions of federal protected land to increase development in national monuments. While Trump has made these decisions, for better or for worse, our country and other territories were hit with devastating storm systems and are still suffering. What the president has done to help those hit is insufficient. 
Widespread panic swept Hawaii on Jan. 13 after an amber alert was sent out to citizens, warning them of an incoming missile aimed at the island. The island was under the impression of a missile strike for half an hour before it was confirmed a mistake. During the false alarm, President Trump was reported at a golf course, adding to the toll of 95 times he's been golfing in his first year. America wanted a president unlike the others, and that's what it got. The unconventionality that came might not have been what was in mind, but the whiplash we got from Obama to Trump might just prove how much we need a little bit more normalcy.
About the Writer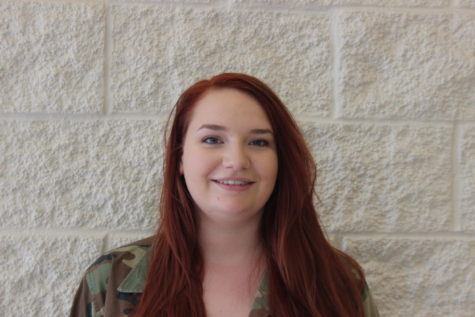 Rebekah Williams, Editor
Rebekah Williams is a senior, and this is her second year on staff and first year as Editor. Williams joined newspaper because she enjoys writing and might...