Technology Can Be Used As An Educational Tool
Canyon ISD has spent millions of dollars to get classrooms wired and has even gone to the extent of supplying every student with a Chromebook. The district has installed technology, such as SmartBoards, in classrooms and has set every teacher up with technology centered educational services, such as Google Classroom. In addition, almost every student has a powerful computer at their fingertips- their Smart Phone.
Now, it is time for teachers and students to maximize the use of technology and use it for educational purposes. Technology is used too much today to not use it in the classroom.
In the future, technology will be used as a major learning tool and it is time that both teachers and students get ahead of the learning curve. Instead of prohibiting the use of technology in the classroom, class lessons should be geared toward it. With good teacher monitoring, students using their device for unintended purposes would be minimized.
"
Technology is used too much today to not allow it in a classroom."
— Landrey Posey, freshman
In addition to assignments, technology can be used for a number of educational purposed, such as to add assignments and due dates to calendars and check school email. If teachers allowed their classrooms to be more technology friendly, students should also respect the fact that using a device during the school day is a privilege.  The devices used at schools should increase student learning. Allowing devices at school will allow more students, who don't have that much access at home, to have access to technology.
More teachers should also utilize Google Classroom, which helps students be more engaged and gives easy access to materials that students might not have at home. Google Classroom is committed to the security and privacy of their users and prevents students from having to carry around a lot of papers and losing them.
Students and teachers need to work together to best use technology in the classroom. If used correctly, it is a powerful tool that can only help the educational environment.
About the Contributor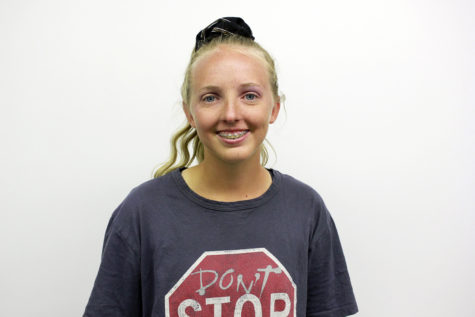 Landrey Posey, Junior Staff Writer
Landrey Posey is a freshman, and this is her first year in journalism. Posey joined because she likes to write.

Other Interests: Tennis

Favorite...