Disney is Losing its Magic
With there being many Disney remakes, people are beginning to question whether or not Disney is losing its originality. This is true seeing as their partner, Pixar seems to be the only one that is producing new ideas with the films with Onward and the upcoming Soul.
Many people have even said that movies like Onward and the most recent Star Wars film have not been up to par with films in years prior. Disney needs to recognize this as people are looking for something refreshing, rather than rehashing.
The most recent edition to Disney is their streaming service Disney+ which has gained both praise and hate. Their most recent reboot was of Mulan in which they have charged a "premium access fee" in order for consumers to watch it. Aggravating to many fans, most have said that they shouldn't have to pay extra for a bland remake to a beloved classic that's already on the service for free.
Critics and fans alike, are tired of the continuous cash-grabs and it shows. Disney seems to be only in it for the money now seeing as how they have been pushing a more expensive streaming bundle that adds ESPN and Hulu with your Disney+.  Showing that Disney will do anything for more subscriptions, the purchase of 20th Century Fox led to "The Simpsons," a show that has continually mocked the corporate nature of Disney, is now (ironically) on Disney+.
Others may say that Disney is doing better than ever and that their remakes are spectacular, but the majority have spoken, they want new and original ideas.
For fans of the company, it may be difficult to realize that the beloved studio might be losing its magic. Which is why they should see what other companies like DreamWorks or Laika have to offer. There are plenty more films from these studios that convey beautiful messages just like how older Disney titles have.
About the Contributor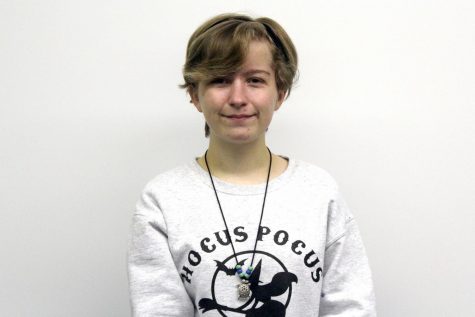 Felicity Bentley, Junior Staff Writer
Felicity Bentley is a junior, this is her first year in Journalism. Bentley joined to work on her writing skills and write more stories. She also has an...