The Sports World Is Adapting Just Like Us
The world is adapting more than it has ever had to before because of COVID-19.  With live sports on hold, the sports world is adapting like everyone else.
If you look at facts, the sports world is adapting on so many levels.  Just like the rest of the world they are quarantined and social distancing. They are adapting to no live action sports but the behind the scenes of those sports are still in full force, just like us doing it a different way.  
Throughout this pandemic, the NFL has proceeded as usual with some changes.  Many free agent contracts make or break on physicals. However this year teams could not fly players out to have these physicals done.  Instead they either had to agree on a physician to do the physical, or in the contract language handle it when they are allowed to conduct the physicals.
The draft for the NFL is another area where they have adapted.  Medical evaluations of prospects entering the draft are one of the biggest areas of evaluating a player for an organization.  With this pandemic, NFL teams were not allowed to bring in prospects, and many prospects didn't have a chance to showcase themselves at their college pro-day.  Gone are all the in person meetings with players, which now all have to be done using technology. Even the teams themselves have restrictions on their draft rooms for draft day.  They aren't allowed to have those packed rooms with almost 20 people in the room. Now they have a limited number of spots on top of having to be at least six feet apart.  
The four major sports that were in season or about to start when the virus hit are adapting more than ever.  The MLB, MLS, NHL, and NBA all shutdown their seasons until it is safe to play again. Before the shutdown, most of those leagues were considering playing with no fans.  That is one of the biggest adjustments that you can have, both player and fan related. On top of that, this option is still on the table when they do resume play.
Many other aspects of life are changing and adapting to the times.  To say the sports world still isn't though is wrong. Everyday they are adapting to what new news comes out about the virus. They then have to adapt plans based on that news.
Right now the sports world is changing in front of our eyes.  A lot of income has been shut off, no live sports for people to enjoy, only reruns from years past.  From seasons being postponed to canceled, the sports world is in uncharted territory that, like the rest of humanity, are trying to navigate the best they can.
Leave a Comment
About the Writer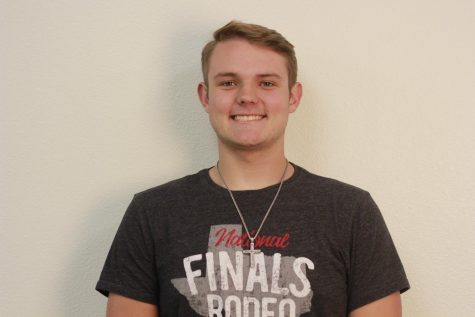 Kolby Marting, Editor


Kolby Marting is a senior, and this is his second year in broadcasting and third year in journalism. He is the editor of the Silver Streak Online website....