Meet Susie Alumbaugh: The School Secretary Who Has Mastered the Art of Multitasking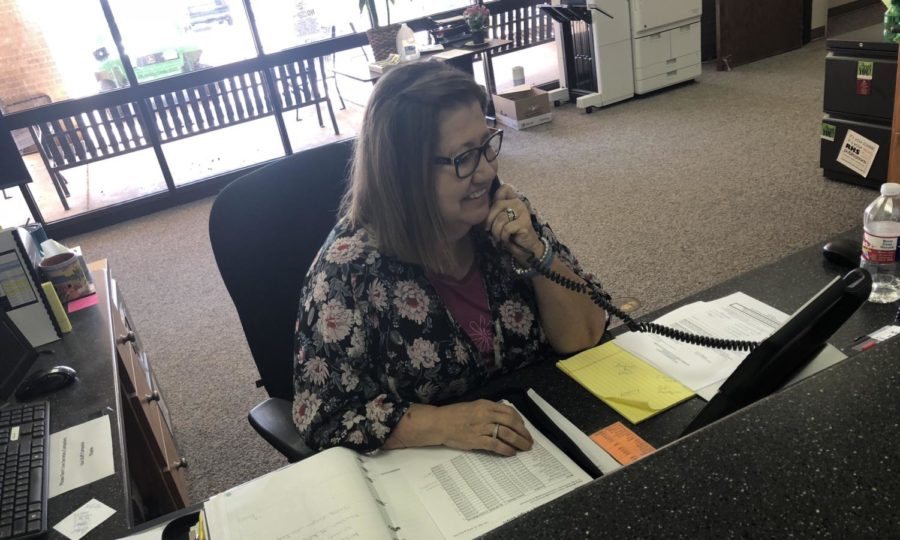 Over the last 28 years, school secretary Susie Alumbaugh has become a master at multitasking. She can answer phones, give tardies, assign subs and greet parents all at the same time.
Randall High School opened in 1988 and Alumbaugh started working as a school secretary five years after the official opening.    
"My normal day is really busy," Alumbaugh said. "Non-stop door and phone ringing, tardies, checking students in and out, sending items to students, working on copy machines, helping teachers, working on the school calendar, helping parents, time cards and subs (is all part of the job)."
Alumbaugh has been here through 13 secretaries, 3 principals, and many new staff. Prior to working at Randall, she worked at a shelter for abused children, but she said she wanted a job where she could be involved with her own children.
"I enjoy my coworkers and having my grandchildren attend here," Alumbaugh said. "We have a great Raider family."
Alumbaugh said she plans to retire in three years after her four grandchildren that attend Randall graduate. She has a granddaughter that is a senior, a granddaughter that is a sophomore and two grandsons that are sophomores. All three of her children also attended and graduated from Randall.
"My job is important because I'm the front line to students, teachers, parents, and staff members," Alumbaugh said. "I think we are all important, from administration, to staff and students. It has been a blessing to work with people who I consider friends and family."
Alumbaugh started working at Randall in 1990 as a content mastery teacher, but she switched to the principal's secretary position in 1993.  She has worked in the front west office since then. Steven Singleton is the current principal at Randall and has been for two years.
"I am fortunate to get the opportunity to work with such a wonderful secretary, mom, grandmother and all round great person," Singleton said. "Susie is responsible for being the Principal's Secretary. Much like the Secretary of State, Secretary of the Navy, Secretary of Defense, etc. she is responsible for making sure that needs are met and that I am available to help meet any needs that may be present on the campus. In other words, she is in charge!"
There is over 150 staff members and around 1700 students enrolled this school year. Singleton said that Alumbaugh takes care of their needs professionally with grace and a smile every time.
"The culture and climate of a campus is exemplified by the front office staff daily," Singleton said. "Our front office personnel are amazing at helping create a positive environment for our students and community when they walk in the door or call the campus. Susie is a master at caring about our campus and the climate that runs through its halls daily. Susie is the keystone to the daily running's of RHS.  It is often joked that I may be gone and everything will be fine, but if Mrs. Alumbaugh is out…well she is never out. She does so much for so many."
About the Writer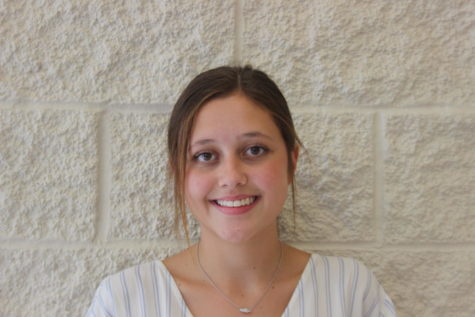 Gretta Alumbaugh, Staff Writer
Gretta Alumbaugh is a senior, and this is her first year on the newspaper staff. Alumbaugh said she wanted to join newspaper because it would look good...