Friday Night Lights Come to an End; The Football Team Remains a Family
The football season has come to an end and for many football players their family bond will last forever. After 13 games and many practices these players have become more than just teammates, they are brothers. Varsity football made playoffs but lost to Rider in the region semifinals, which ended the season.
Coach Brent Satterwhite has been a football coach for 30 years and has been the assistant coach ever since he started working at Randall. He has experienced it all, from the day they made it to playoffs, to the night the season ended.
¨I was elated we made the playoffs especially when you consider how much we struggled early in the season,¨ Satterwhite said.  ¨By time district rolled around we kinda got our act together. We know we play in a tough district so if you get out of it you have a chance to be competitive in the playoffs and we were.¨
The first playoff game was Nov. 16 against Southwest in Fort Worth with a score of 38-7. Area was the following week in El Paso against Parkland which they lost to a score of 38-28. The region semifinals was next and was the last game for the season.
¨It's always sad when you play that last game,¨ Satterwhite said. ¨We are a family and the realization kicks in that the senior players you've coached for four years will never suit up as Raiders again and as a coach you will never get to share that special moment in time with them again.¨  
Satterwhite has worked along side with head football coach, Ira Selman. Satterwhite played football in high school and ran track to get faster for football. He said his love for football came from watching the Dallas Cowboys when he was younger.
¨Football requires mental and physical toughness,¨ Satterwhite said. ¨Obviously, talent helps but if you don't have the other you won't make a very good football player.  I had some really tough kids this past season. They played through sprains, breaks, and other ailments all season long. By the end of the season we were pretty beat up but we never quit.¨
Quarterback senior Landen Nix, who broke his collarbone three times, was no exception to injury. Through it all Satterwhite said he hopes his players learn to get back up when they get knocked down and to never quit no matter how dire the situation looks.
¨We spent some tough Friday nights together this past season but because they never quit we also made some great memories together,¨ Satterwhite said. ¨When the season ends I always miss Friday night under the lights.  As a coach or a player you live for that adrenaline rush. Honestly though the thing I miss most is the time I have with my 'boys'. We spend more time together than I spend with my actual family. The relationships we form are what it's all about. Players and coaches share a bond for the rest of their lives.¨
About the Writer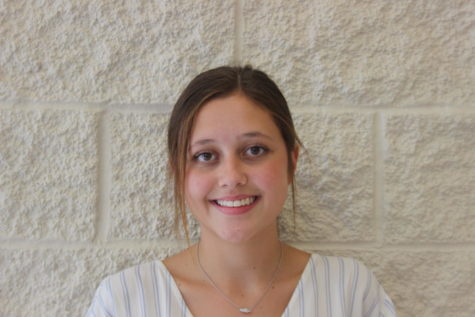 Gretta Alumbaugh, Staff Writer
Gretta Alumbaugh is a senior, and this is her first year on the newspaper staff. Alumbaugh said she wanted to join newspaper because it would look good...