Mrs. Moore's Flex Detention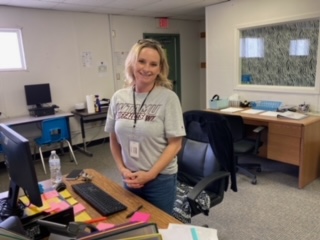 If you land in Flex detention, you are likely to meet Misti Moore.
Moore spends her time not only checking on students and helping them with school work, but she also is there when they just need someone to talk to.
"Flex detention gives students that are being punished the opportunity to catch up on classwork in a quiet atmosphere," Moore said.
Although working in a detention room does require some degree of strictness, students say it is evident that Moore wants what's best for her students and if you need someone to help steer you in the right direction, Moore is there, always willing to help guide your path.
Leave a Comment