Senior's Love For Music Leads Him To A Love For Band
The overwhelming roar of brass instruments illuminates the dark sky like a leviathan. This sound is only rivaled by the hundreds of cheers from the audience in awe. For senior Apollo Ma, this is his life. Participating in the school band on game days is his highlight of that week until next week's game.  From football halftime performances to the practices that force him to push himself to being able to motivate and rely on his fellow band members, Apollo loves everything about band.
Apollo joined band after his parents encouraged him to do so.
"I've liked music ever since I was young," Apollo said. "Listening to music just isn't the same as playing and being a part of the music."
As a result of joining band, Apollo expected that he would become a better musician. However, what he didn't expect were the life skills he would learn from it.
"I've learned a lot of skills from band more specifically patience," Apollo said. "This skill has allowed me to help out my fellow band members but this would also be a really useful skill in a career setting where you're part of a team. The band is only as good as its weakest link so helping each other out is really important to us inside and outside of band practice."
Helping, leading and aiding his fellow band compatriots is something that Apollo said he has grown to love.
"I  especially enjoy guiding and helping out a lot of the newbies," Apollo said. "Seeing the band come together is just awesome and satisfying.  Witnessing the entire band's hard work pay off is a big part of the experience for me. The whole band puts in a tremendous amount of work and effort, and just seeing all of that diligence pay off in one giant performance is just remarkable to me."
To Apollo, a second thing that is remarkable are the close friendships and perks that band has brought him.
"The best thing about band are all the cool and interesting people," Apollo said. "Also, I get to watch the football games for free."
About the Writer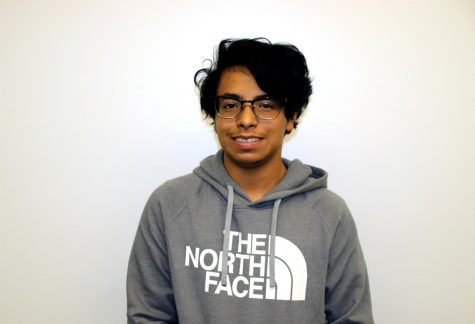 Julian Miranda, Junior Staff Writer
Julian Miranda is a senior. Julian wanted to join journalism because he enjoys photography and videography and would also like to seek a deeper insight...