Boys' Basketball Team Improves Record to 15-2
The basketball teams began district play on Jan. 8. The boys' team will go into Friday's game against Tascosa with a 15-2 record.
Friday's game will be the third district game.
"District is definitely gonna be tough," junior Caleb Blackwell said. "We got a couple of top teams in the state and in our district even those lower teams could catch you by surprise, but we have a level of confidence like we never had before." 
Blackwell said that confidence will be a huge factor in what it takes to win. Senior Beau Okechukwu-Heider said the team will also look to improve with each day.
"Every year I've been on the team we improved significantly," Okechukwu-Heider said. "We're gonna stick to what's going on, keep being persistent with how we're working and play as a team like we've done all year and believe in each other." 
Going into Friday's game, the Raider team will look to keep up the momentum.
"The comradery and just more experience from being together all these years is what's keeping us together," Okechukwu-Heider said. "But all I've got to say is look out for us on the court."
About the Writer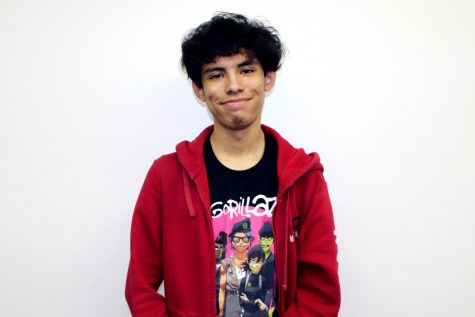 Luis Nava, Senior Staff Writer
This is Luis' second year on the staff and he specializes in mainly writing first and foremost. He's into many things multimedia so there's a lot of possibilities...