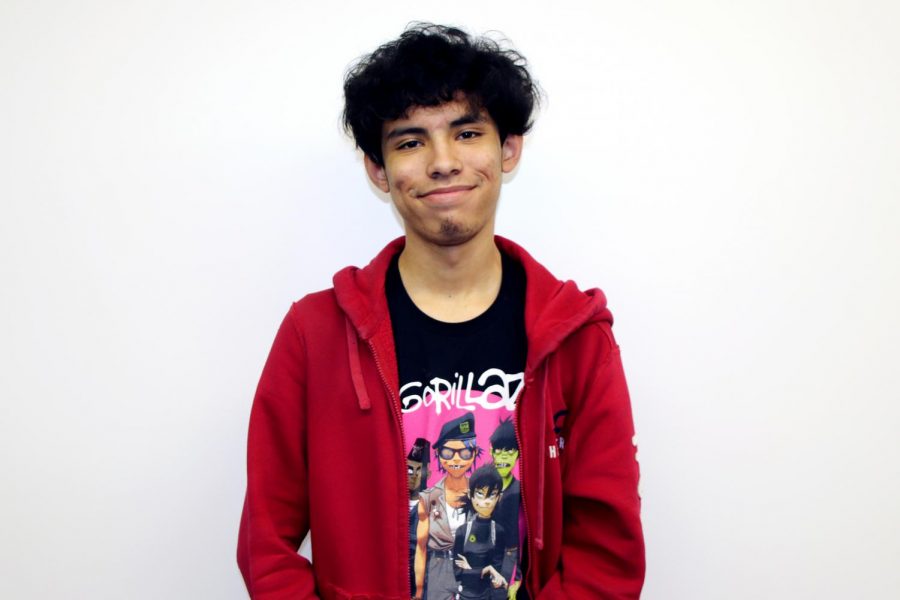 This is Luis' second year on the staff and he specializes in mainly writing first and foremost. He's into many things multimedia so there's a lot of possibilities for stories!
Favorite Ice Cream Flavor: Vanilla
Favorite color: Red
Favorite Movie: Spider-man Into the Spider-verse
Favorite Animal: Otters
Favorite Quote: "Life's a circus, and I'm the clown"
Luis Nava, Senior Staff Writer
Jan 08, 2021

Band to Compete in Area

(Story)

Dec 11, 2020

Schedule for Upcoming Fall 2020 Semester Test Week

(Story)

Dec 09, 2020

The Raider Rundown: Recap on Fall Sports

(Story)

Dec 01, 2020

No. 1 State Ranked Wrestling Team Anticipates Upcoming Season

(Story)

Nov 20, 2020

Cross Country Team Braces For State Meet

(Story)

Oct 16, 2020

Sophomore Helps With Political Campaign

(Story)

Oct 16, 2020

Halloween: Fun for All Ages

(Story)

Oct 07, 2020

Theater Arts Prepares for Play After Long Hiatus

(Story)

Sep 24, 2020

Video Game Music: an Underappreciated Melody

(Story)

Sep 15, 2020

Exclusive Interview with Congressional Candidate Ronny Jackson

(Story)

Sep 10, 2020

Former Firefighter Joins Teaching Staff

(Story)

Apr 07, 2020

Graffiti, Spraying Walls as a Form of Art

(Story)

Jan 10, 2020

Horror Movies Becoming too Formulaic

(Story)

Dec 16, 2019

Sue Hair, English Teacher

(Story)

Dec 09, 2019

Principal Nominated for Sterling Shining Star Award

(Story)