Unified Track Athletes Advance to State
The Unified Track team is headed to state.
The Unified Special Olympic team will compete April 29 in San Antonio. After a two year trial period, UIL made Unified Track an official UIL event this year. After the decision, Randall's Administrative Sponsor Jeff Schenck and coaches Megan Hight and Greg Paxton had a week and a half to put a team together.
In addition to the coaches, the team consists of an equal number of Special Olympic Athletes (individuals with intellectual disabilities) and partners (individuals without intellectual disabilities). The athletes and partners work as teammates for training and competition.
When looking for partners, Schenck, Hight and Paxton didn't have to look hard.
"The rules say that the partners can't be on the varsity track team," Schenck said. "So we pulled in some of our volleyball, football and basketball players and managers."
Randall's partners include Maretta Ramirez, Aaliyah Womble, Trinity Miranda, Caleb Blackwell, Cody Bessent, Isaiah Kirkman and Trae Ferril-Ramirez. The Special Olympic athletes include Wyatt Tully, Jeffrey Campbell, Kylie Ethier, Kaitlyn Ethier, Woodrow Funderburg, Jasyah Skinner and Tylan Curtis.
After forming a team, the Raiders won the district meet against Canyon, then finished in third place at regionals, earning a spot at state. At the state meet, the Randall team will compete against 11 other schools. The Special Olympic athletes and their partners will each run up to two races, earning up to 10 points per race for their team. At the end, the school with the most cumulative points will win the state title.  ESPN sponsors the event, and provides each athlete with trading cards and goodie bags, and UIL will live stream the event.
"The first time I ran on the track, I knew that day that I wanted to do it the rest of the year," sophomore Kylie Ethier said.
Leave a Comment
About the Contributor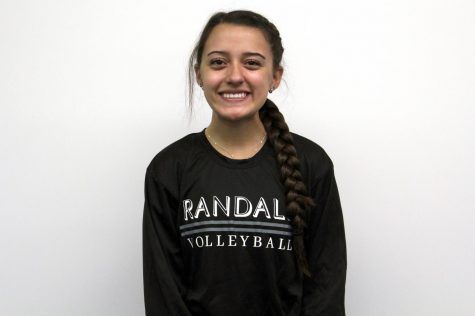 Maretta Ramirez, Junior Staff Writer
Maretta Ramirez is a junior and this is her first year in journalism. Ramirez joined because she is interested in pursuing a career in journalism and the...