Escaping Reality: Virtual Reality Device installed in West Library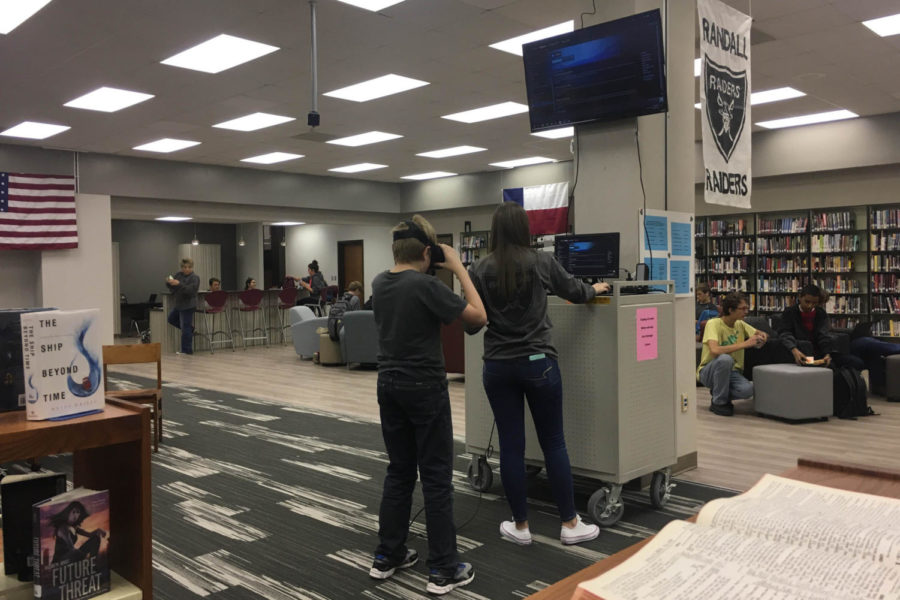 A room full of students crowd around a student in the library who is detached from reality. The student has a pair of large, black goggles attached to his face and is cautiously moving his hands around. Behind the student is a screen displaying an active video game, except this is not a regular video game, it is virtual reality.
Virtual reality games are a type of game that allows the player to immerse his or herself into the game by wearing a headset that causes the player to see the actual environment of the game they are playing. These types of games are available on a type of computer device known as the HTC Vive. Recently, an HTC Vive has been installed in the West Library with virtual reality games available to students.
"It became available for all students this week during both lunches and anytime during the day they have time to visit the library," iConnect director Paige Artho said. "We wanted it near the iConnect center so that the Chrome Squad could manage it."
Very few restrictions have been made regarding the HTC Vive. Artho said as of right now the only restriction is that an iConnect student must be present during any contact with the device in order to monitor it.
"As it gets busier we will implement a time limit, probably five minutes depending on the number of people in line," Artho said. "If someone is in line to play one day at lunch but doesn't get to play, they will be the first on the list to play the next day."
Artho said if overcrowding in the library starts to become a problem, it will be up to the iConnect students to devise a plan to accommodate the large number of students. Students have responded well to the HTC Vive so far according to Artho.
"It's a great stress reliever," Artho said. "It allows students to get away for a few minutes. There are several educational games on the VR also, and we will continue to build our library of games."
The games that are available to play on the HTC Vive include the Roller Coaster, Long Bow, Fun House Games, the Lab, and Mt. Everest. Alongside these popular games are a selection of educational games. Additional games can be available for students to play as long as they are free and available to download on the Randall Steam account.
"They (the students) seem to be really enjoying it, especially those who have never had any experience with a VR," Artho said. "The VR you can buy to use with your phones don't even compare (to) the HTC."
About the Writer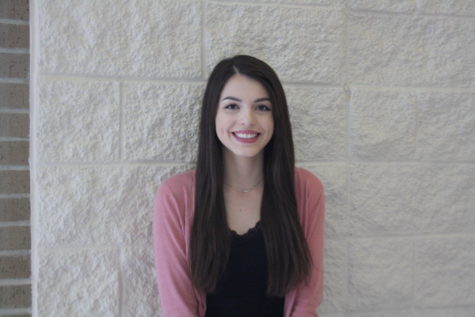 Natasa Dobras, Staff Writer
I'm Natasa, and I am a senior at Randall. I was first introduced to Journalism freshman year, where I instantly fell in love with writing articles. This...