Seussical opens at Amarillo Little Theatre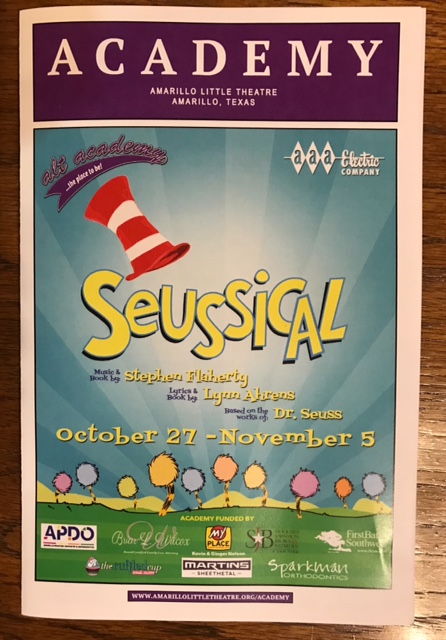 Amarillo Little Theatre is currently putting on the musical "Seussical." The production opened on Oct. 27 and performances will be shown on Nov. 3 and 4 at 7:30 p.m. and Nov. 4 and 5 at 2:30 p.m. Tickets are $18 for ages 12 and up and $15 for people under the age of 12.
The musical is based off stories by Dr. Seuss and follows Horton the elephant (Kayden Burns). Horton hears a noise coming from a speck of dust floating through the air and realizes people are living on it. One of the people is a Who named Jojo (Colby Hurt), who gets in trouble for thinking too much. Horton wants to protect the Whos, but is faced with a few challenges along the way. One of the challenges is gaining the responsibility of protecting an egg that Mayzie La Bird (Kallie Kilburn) left in his care and abandoned. The other jungle creatures believe Horton is insane and put him on trial. His neighbor Gertrude Mcfuzz (Anna Bahn) remains loyal and never loses faith in him. The musical sends a message of friendship and that "a person's a person no matter how small."
"Seussical" is a fun show that would be great for young children and people of all ages can enjoy.
About the Writer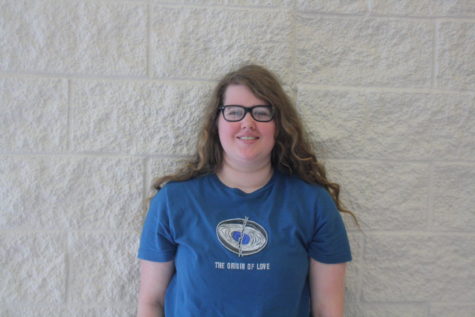 Paige James, Staff Writer
My names is Paige James. I am a senior, and I am involved in theatre and Key Club. I joined the newspaper staff because I enjoy writing.