Curtains Close on NBC's 'Rise'
Hang on for a minute...we're trying to find some more stories you might like.
The television show, Rise, premiered on NBC March 13. Rise is based on the book, "Drama High" by Michael Sokolove, that tells the true story of theatre teacher Lou Volpe.
The series follows Lou Mazzuchelli, (Josh Radnor) an english teacher who decides to take over the theatre department even though he has never directed a show before, along with several of his students. It covers the individual issues they are facing in their lives along with the process of putting on a musical.
The students are rehearsing the musical Grease with director Tracey Wolfe (Rosie Perez) when Mazzuchelli switches to a more controversial show, Spring Awakening. Spring Awakening sparks controversy among the community due to content, such as, child abuse, suicide, and homosexuality, causing the PTA to try to shut down the performance. Eventually, Mazzuchelli is forced to cut out scenes deemed "inappropriate."
The characters are also facing challenges in their own lives, including alcohol abuse, sexuality, pregnancy and many more.
Rise is a great show aimed at a teenage audience. Sadly, it was cancelled after its brief ten-episode run.

About the Writer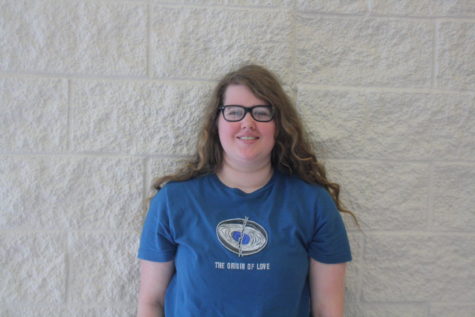 Paige James, Staff Writer
My names is Paige James. I am a senior, and I am involved in theatre and Key Club. I joined the newspaper staff because I enjoy writing.