'Sierra Burgess is a Loser' strikes both controversy and intrigue
Hang on for a minute...we're trying to find some more stories you might like.
Netflix has struck a cord again with teen Rom-Coms in "Sierra Burgess is a Loser." The show stars Shannon Purser, from the Netflix TV show "Stranger Things," where Purser plays the main character, Sierra Burgess.  Also starring is Noah Centineo, who has his fair share of Netflix teen movies such as "To All the Boys I've Loved Before." Centineo plays the role of Jamey, the hunk who becomes the love interest of two girls: the unpopular underdog Sierra and stereotypical cheerleader-mean-girl Veronica. When Jamey, who thinks he is texting Veronica, mistakingly sends a text to Sierra, Sierra begins to fall in love with him.
The show has received some negativity mostly centered around what people claim is insensitivity to the hearing impaired. In the show, Jamey has a deaf brother. In one scene, Sierra pretends to be deaf. This scene raised the cross-hairs of some people in the deaf community, such as deaf model Nyle DiMarco. DiMarco described the scene as untasteful. Other movie watchers have criticized the movie for it's ending where Sierra's character is left looking like the antagonist. This left some viewers mad, angry or just confused.
Pushing past the negativity, similar to the movie "To All the Boys I've Loved Before," "Sierra Burgess is a Loser" is a cute representative of what it is like to be a high school girl in love. The movie represents what it is like to be different and unpopular, and the cute moments that occur between the show's characters and the unlikely relationships that grow give the audience something they can relate to.
Despite plot holes that are hard to overlook, overall,"Sierra Burgess is a Loser" is not a loser of a movie; It is one to watch.

About the Writer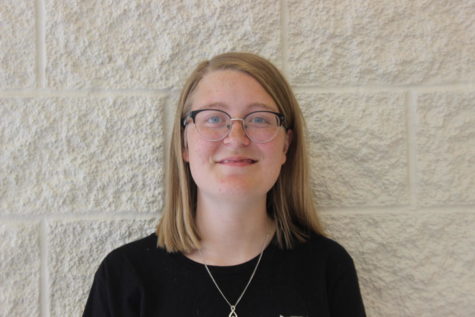 Maci Weathers, Staff Writer
Maci Weathers is a junior, and this is her second year on the newspaper staff.  Weathers wanted to join newspaper because she said it looked fun.  After...