The Real Life and Fantasy Finally Come Together On the Big Screen
Hang on for a minute...we're trying to find some more stories you might like.
The limelight that has been dormant since the early '90s, a light that touched and warmed so many souls on this Earth, is finally being burned once again. The famous British rock band 'Queen' in its new biopic titled "Bohemian Rhapsody" not only tells the story of the band but also of the lead singer, Freddie Mercury's, life and his struggles with finding himself.
I think it would be hard to find anyone that hasn't heard of the band, let alone their most iconic song, Bohemian Rhapsody; which single-handedly broke the stereotype for music by not only crossing genres but also time limits. The six-minute long song revolutionized radio broadcasting, and also held on to the number one spot for nine weeks and returned to that position more than once. Their fame eventually brought them to stages far and wide, even to the one that will never be forgotten.
The Live-Aid concert will forever go down in music history and the focal points of this movie that leads up to it will further cement that moment in time. A concert that not only helped raise money for those who needed it but also gave the world a stronger sense of unity, is one that deserves to be seen by millions once again. The fundraiser topped with a $30 million mark, whereas the movie just passed its $400 millionth.
Not only were they known for breaking music barriers, but life barriers as well. As the band's fame grew, it became more apparent to Mercury that the world needed some misfits to break standards, and this movie definitely broke mine. The cast amazingly fit the resemblances of the real band, but also matched their relationship as a family, which shined through the big screen. Its performances by the actors have given it a good shot at making it onto the nomination list for many awards, as it crossed the problems of racism and sexuality issues of the time.

About the Writer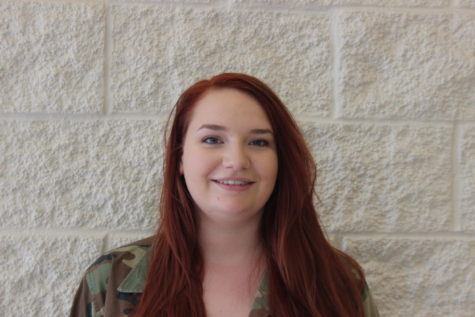 Rebekah Williams, Editor
Rebekah Williams is a junior, and this is her second year on staff and first year as Editor. Williams joined newspaper because she enjoys writing and might...