Critics claim 'Call of Duty Ghosts' lacks originality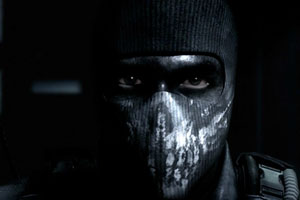 Hang on for a minute...we're trying to find some more stories you might like.
The epic Call of Duty (COD) series has entertained people around the world, with the coming of the second and third, people couldn't wait to see what Infinity Ward had next. Call of Duty Ghosts, released Nov. 5, the next expansion of the COD series was as many players reported, an epic failure. Many COD enthusiasts are reporting the game lacks originality offering the same exact features as previous Call of Duty games and is merely "recycled garbage". Though it scored a 74 out of 100 with the official critics, many say it is one of the most disappointing games the Infinity Ward has produced.
I played this game myself and do not in the slightest think it is all that bad. It had some bugs, as all games do, but it doesn't have near as many problems as the users claim it does.
To see what the critics are saying, go to www.metacritic.com.