Theater's Production of 'Big Love' to open Nov. 2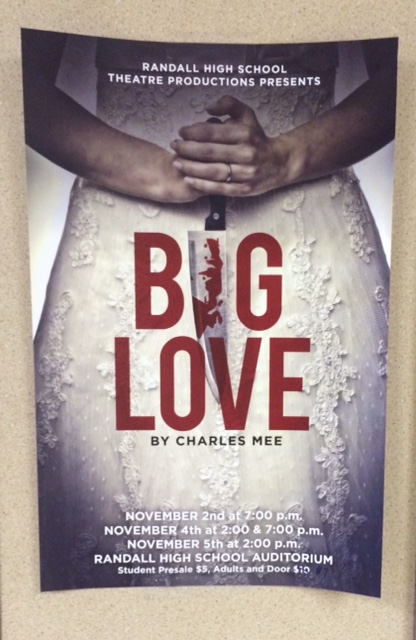 Productions will perform the play 'Big Love' by Charles Mee Nov. 2- 4 in the Randall West Auditorium.
The play will begin at 7 p.m. Nov. 2, 2 p.m. and 7 p.m. Nov. 4, and 2 p.m. Nov. 5. Tickets can be purchased for $5 in advance or $10 at the door. Senior Daniel Clenney will play the part of Oed.
"'Big Love' is a show about 50 brides and 50 grooms getting married," Clenney said. "The plot soon twists and the women wind up killing all of the men."
Theater teacher Cy Scroggins said that the show is nothing like HBO's TV show 'Big Love.'
"It is a dark comedy and probably over the heads of younger children," Scroggins said. "The kids have worked so hard and are so talented."
Junior Jesse Srader plays the role of Giuliano.
"He is a joyful and flamboyant person with a lot of energy," Srader said. "I like playing this part because it is easy to make people laugh with this character."
Srader said the hardest part of playing Giuliano is the amount of energy it takes and that he must always have good posture. The cast began rehearsing 'Big Love' in September and it will be their last play before the productions team begins learning a new play for One Act competition.
"People should come see 'Big Love' because it is an amazing show full of laughter and drama," Clenney said. "Everyone will love it."
About the Writer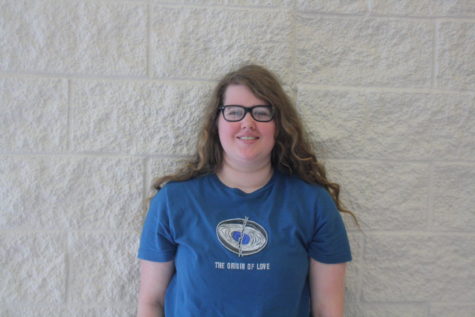 Paige James, Staff Writer
My names is Paige James. I am a senior, and I am involved in theatre and Key Club. I joined the newspaper staff because I enjoy writing.