Sold Out of Chicken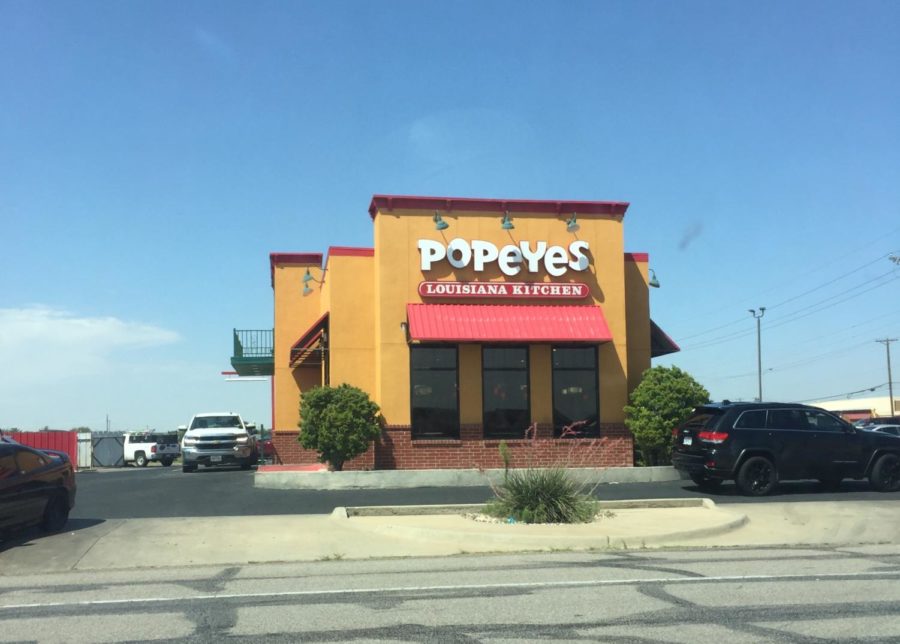 The Popeyes fast food restaurant is expanding its menu and adding a new chicken sandwich in the mix. Worldwide, getting a taste of the sought after Popeyes chicken sandwich is the new trend that has been bringing in thousands of consumers and has been causing conflict between other food restaurants. To promote their new sandwich, Popeyes created a "which chicken sandwich is better" marketing strategy, pitting themselves against other chicken sandwich giants, such as Chick-Fil-A and Wendys, which has brought on a bit of rivalry between the food chains.
On opening day, Aug. 20, people everywhere stood in the longest line Popeyes has seen in a long time to be the first to try the new sandwich. Since then, traffic has been backed up in cities everywhere, and some people are even using this to promote their sales to the waiting customers.
The first day was such a success that the Popeyes companies ran out of the product on the first day. People were stocking up on these sandwiches ordering as many as they can through the drive-thru's and even through uber-eats apps. On top of that, the famous American rapper, Quavo has a bag full of these sandwiches and has been selling them for $1,000 per chicken.
Today, the sandwich is temporarily out of stock while Popeyes can catch up with demand. Until then, Popeyes has set up a system that will notify customers when the chicken sandwich is back in the stores. Customers who wish to receive a notification should download the Popeyes app. Because Popeyes sold one month's worth of chicken sandwiches in one day, the company says it will take a while before they return.