Mask Are Now Optional
After Governor Greg Abbott made wearing a face mask optional in Texas, Abbott received both praise and criticism. While Texas relaxed its COVID restrictions, states like California, made it clear that their mask mandates wouldn't go away anytime soon. Canyon ISD's school board followed Abbott's lead, voting to make masks optional on campus after April 5. While some students and staff members are excited for the day that they can finally rip off the mask, others are concerned.
Making masks optional creates more risk.
While the mask requirement has changed, the quarantine rules have not. In short, if a student or staff member tests positive for COVID comes to school not wearing a mask, if you come in direct contact with him or her, you must quarantine- it doesn't matter if you had a mask on or not.
In addition to creating more risk to the general school population, it also puts our spring sports in danger. One COVID positive athlete could easily expose the entire team. This would not be a good situation for any team but especially not for teams, such as soccer, who are in playoffs.
April 5 also comes just one day before STARR testing. What does this mean? Students sitting in large rooms close together for hours at a time. Coughing. Sneezing. Many not wearing masks and potentially spreading COVID.
While everyone is ready to remove the mask, now is not the time. There are only eight weeks of school left. Students and staff should continue to wear masks through the end of the school year to reduce the risk of exposure and mandatory quarantines.
Leave a Comment
About the Contributor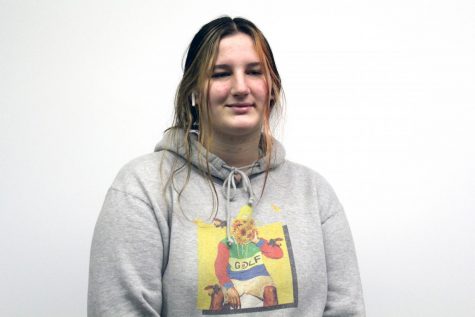 Alivia Smith, Junior Staff Writer
Alivia Smith is a freshman. This is her first year of journalism. Some activities she enjoys are writing and drawing and she joined journalism this year...