A Few Minutes With Varsity Golfer: Freshman Jacob Montano
With the COVID-19 outbreak, spring sports have had to postpone their seasons. In return, athletes are putting away their uniforms and gear with the hope that the virus passes before the season has to be suspended entirely. Varsity golfer, freshman Jacob Montano, is no different.
"I first started playing golf when my dad started taking me (to the course) when I was around the age of five or six," Montano said. "I fell in love with the sport and still play because it makes me feel good."
Montano said that he enjoys watching a lot of professional golfers play and draws inspiration from them.
"I like a lot of golfers, so I really can't pick just one (favorite)," Montano said. "If I had to pick, it would be Tiger Woods."
Montano said there was one person, in particular, that helped him develop his own skills for the game.
"The person that taught me everything is my coach, Max," Montano said. "I met him at the golf course after my brother hit the ball into him. We drove the cart up to him to say sorry."
Since that day, Max has been an instrumental part of Montano's life.
"He's important to me and I look up to him as a grandpa," Montano said.
Like other Randall athletes, Montano waits patiently for the COVID-19 outbreak to pass. He waits for a chance to display all of the skills that Max has taught him over the years, and he waits for the chance to put his Randall uniform back on and play the game he's grown to love. 
About the Writer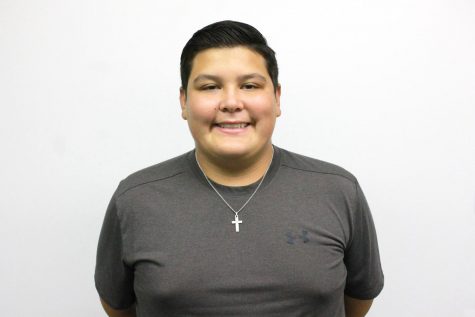 Jerry Montano, Sports Media
Jerry Montano is a senior. This is Montano's second year with the Silver Streak, where he covers all things related to Randall sports.