Randall Graduate Lands Dream Job, Works Super Bowl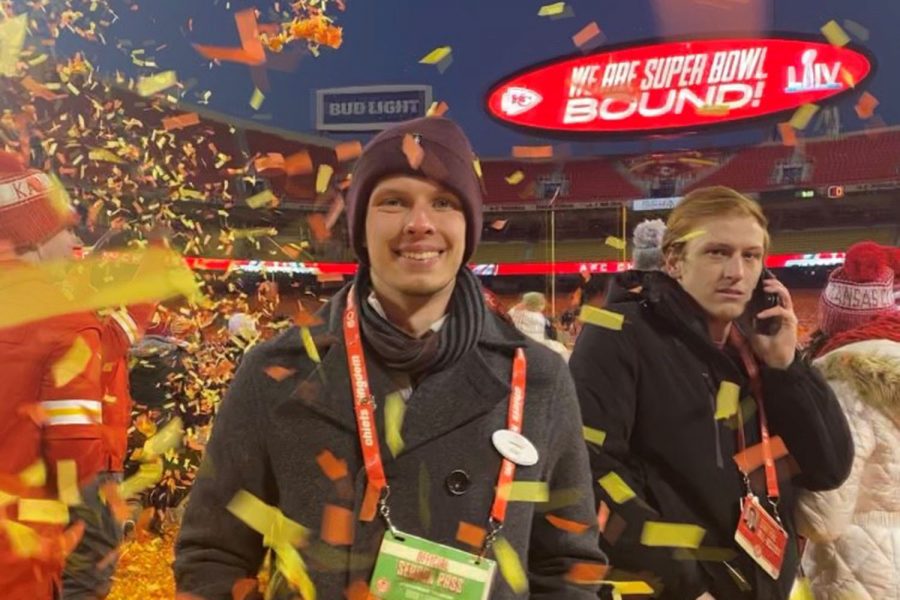 While 100 million people watched this year's Super Bowl, 2015 Randall graduate Ryan Larson worked it as a Fan Experience Representative for the Kansas City Chiefs.
As a Fan Experience Representative, Larson attends games, training and more to assist with customer service needs. Larson started out as a volunteer with the Chiefs before landing a full-time job.
"I had the opportunity to gain experience volunteering with the Chiefs organization in college, primarily serving as a game day volunteer," Larson said. "This volunteer experience allowed me to gain valuable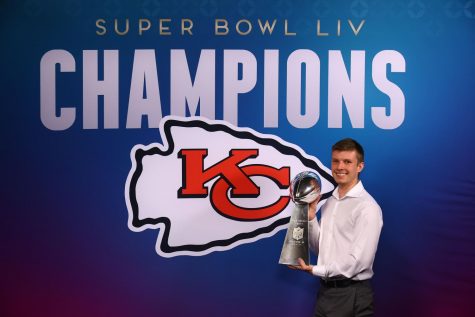 insight into the game day procedures of the team, as well as build connections that I could then reach out to later when I was applying for a full-time position with the team."
Larson credits his Alma Mater and his former teachers for giving him the skills and personal growth to helped him succeed.
"My experience at Randall was huge toward me getting this position," Larson said. "It would be impossible to succeed in this position, or any other, without the textbook knowledge I gained from amazing teachers like Mrs. Hair and Mrs. Weston. They taught me to work hard, but more importantly they taught me to enjoy what you do, build lasting bonds and stay positive regardless of the circumstances."
Since working with the Chiefs, Larson said the opportunities and memories he has made has been priceless. Working the Super Bowl is only one major experience he said he will never forget.
"
I have enough memories in one season here to last me a lifetime."
— 2015 Randall Graduate, Ryan Larson
"I have only been with the Chiefs since June of 2019, but I feel like I've had years worth of experiences to look back on and be grateful for," Larson said. "From spending a weekend in St. Joseph where the team did training camp, to working a Monster Jam rally that was held at Arrowhead Stadium, to being on the field after the AFC Championship and soaking in the biggest win the team has seen in 50 years, I have enough memories in one season here to last me a lifetime."
Larson said he hopes that current Raiders read his story and are inspired, and have the confidence to pursue the job of their dreams.
"It is very hard to be successful in this field," Larson said. "I cannot under sell how important it is to build quality relationships with anyone and everyone you may meet. The sports industry is incredibly tight-knit and small compared to many other fields, so take advantage of any opportunity you may have to get your foot in the door with someone."
Whether a student's dream job is in sports or another field, Larson said the biggest tip he can give is to choose a career that you love.
"The majority of employees for teams and leagues go unknown the majority of their careers," Larson said. "If I could emphasize one thing to someone wanting a career in sports it is to find something that you enjoy doing and pursue that specifically. If you enjoy and are proud of what you do every day, you will find a way to succeed. If the only goal you go in with is glory or profit, then you will burn out."
About the Contributor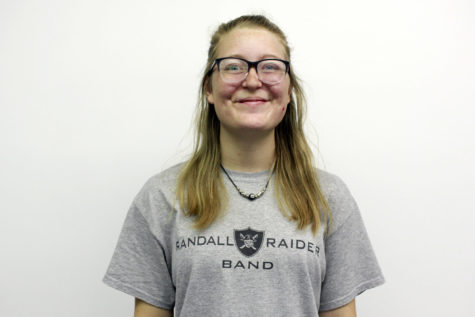 Maci Weathers, Staff Writer
Maci Weathers is a senior, and this is her third year on the newspaper staff.  Weathers joined newspaper because she was interested in the idea of Journalism. ...