Randall's Cross Country Teams Run Through Celina And OSU
In another huge meet of the year, Randall's boys' and girls' cross country teams ran over the competition this past Friday at the Celina Invitational. The boys' team ran a 5,000 meter race finishing in third place and the girls' ran 3,200 meters finishing in second.
For the boys' team, Jean Pierre Bututo finished in ninth place individually with a run time of 17:43.22 and Marty Fletcher finished in 10th with 17:44.84. For the girls, Sierra Sanchez clocked a 11:49.91 finish time in fourth place, with Sadie Sanchez and Hailey Roberson following closely behind with 11:54.06 and 11:56.75.
This meet follows another strong showing at Oklahoma State University Cowboy Jamboree meet the week before where teams ran on a rough and hilly course.
In the women's division, Randall placed second, led by Sierra Sanchez, Hailey Roberson, Sadie Sanchez, and Alex Pinter, who all placed in the top 15 out of 226.  Sanchez took seventh place for Randall with a run time of 19:33.4. In the past five cross country meets, the Lady Raiders have won three meets and placed second at OSU and Celina. Sanchez and Roberson have both placed in the top 10 of every cross country meet this year.
In the men's division, Randall placed 16th, led by Jean Pierre, Marty Fletcher, Diego De La Cruz, Hayden Harms, Esaye Fishatsyen and Gunnar Willis. Pierre came in 95th place for Randall in a time of 18:22.1, and right behind him was also Randall's Marty Fletcher with a time of 18:30.9. In the Lubbock ISD Invitational, the Raiders placed sixth out of the 18 teams.
"We've been doing well in the meets so far, but no matter what we are family at the end of the race," Fletcher said.
When running gets tough during his meets, Fletcher said he likes to think of the words, "Pain is temporary, winning is forever."
"Our goals are to be top in the state in 4A and to win state," freshman Aspen Turman said. "We all have done really well this season even though some of us have gotten hurt we still try put best to help the team though the meets we have ran so far."
Next up for the Raider's is the Lubbock Christian University Meet in Lubbock on Oct. 8.
Leave a Comment
About the Contributor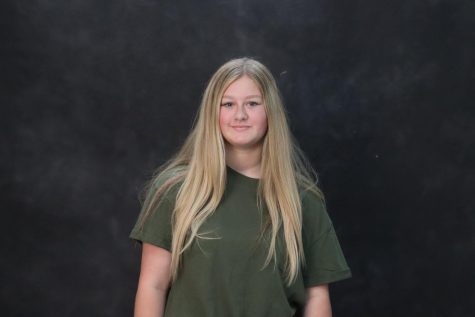 Bostyn Weiss, Junior Staff Writer







Bostyn Weiss is a freshman, and this is her first year in journalism and being a junior staff writer of the Silver Streak. Weiss joined because...