Lady Raider Cross Country Team Finishes Season 3rd In State
The Lady Raider Cross Country team wrapped up their season Friday with a third place finish at state with an average team run time of 12:29.3.
Led by Coach Rebekah James, the team ran in Austin, finishing behind first place Celina (average run time of 12:14.2) and second place Fredericksburg (average run time of 12:14.3).
Individually, Hailey Roberson finished in 16th place, Sadie Sanchez finished in 17th and Sierra Sanchez finished in 20th. Hailey Roberson and Sadie Sanchez also made All State.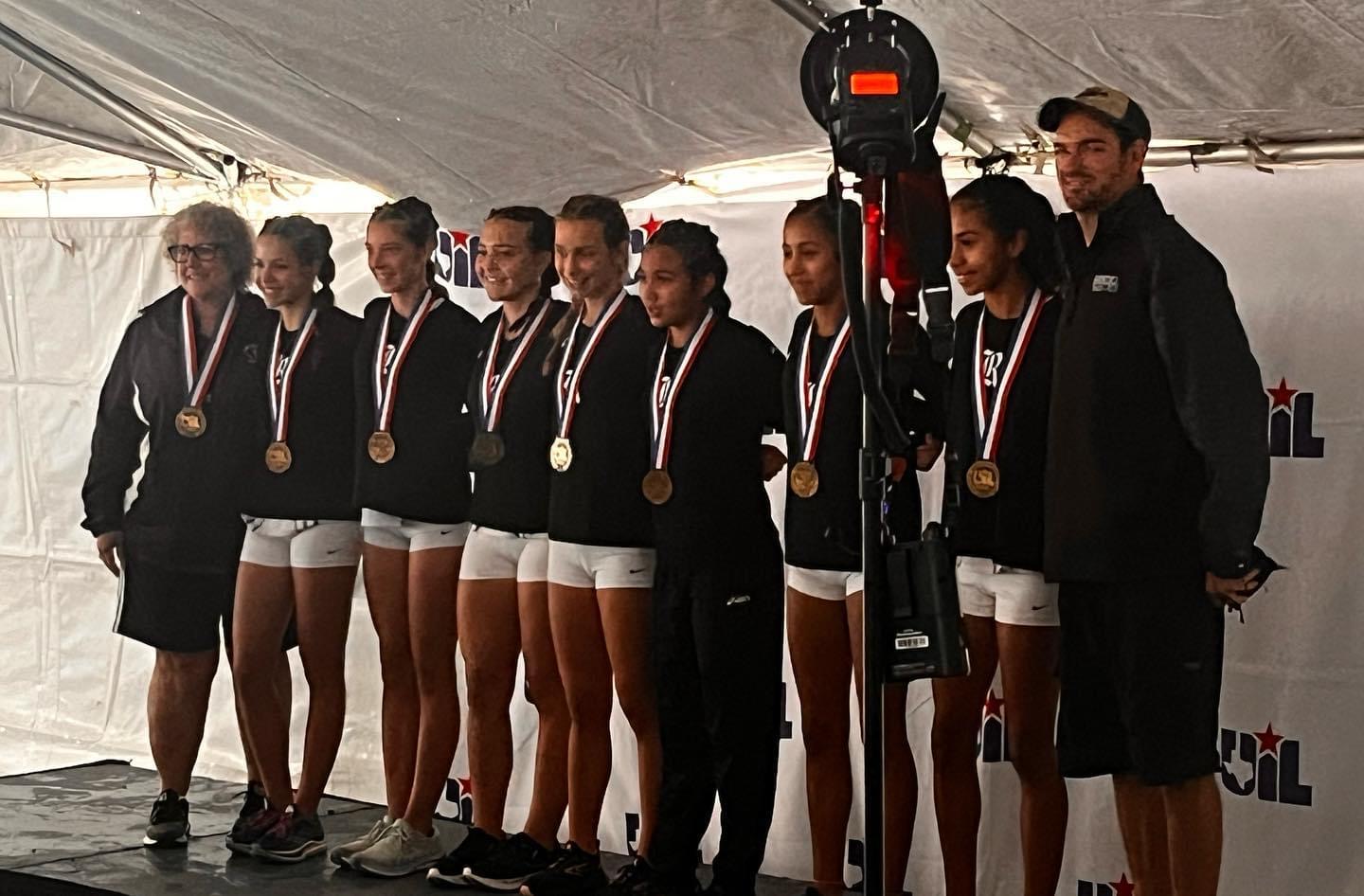 The Lady Raider state team consisted of Vangie Griffin, Alex Pinter, Kaylee Ramos, Yareli Ramos, Hailey Roberson, Emily Rodriguez, Sadie Sanchez, Sierra Sanchez, Aspen Turman and Parker Weaver. Weaver and Rodriguez were alternates and Kaylee Ramos was the manager. The Raiders went into the state competition with a 7 – 3 record.
"I am so proud of my Lady Raiders," James posted. "These ladies worked their booties off all season long. They ran hard in the rain and made it on the state podium."
Leave a Comment