New Musical 'SIX' Takes Cues From 'Hamilton'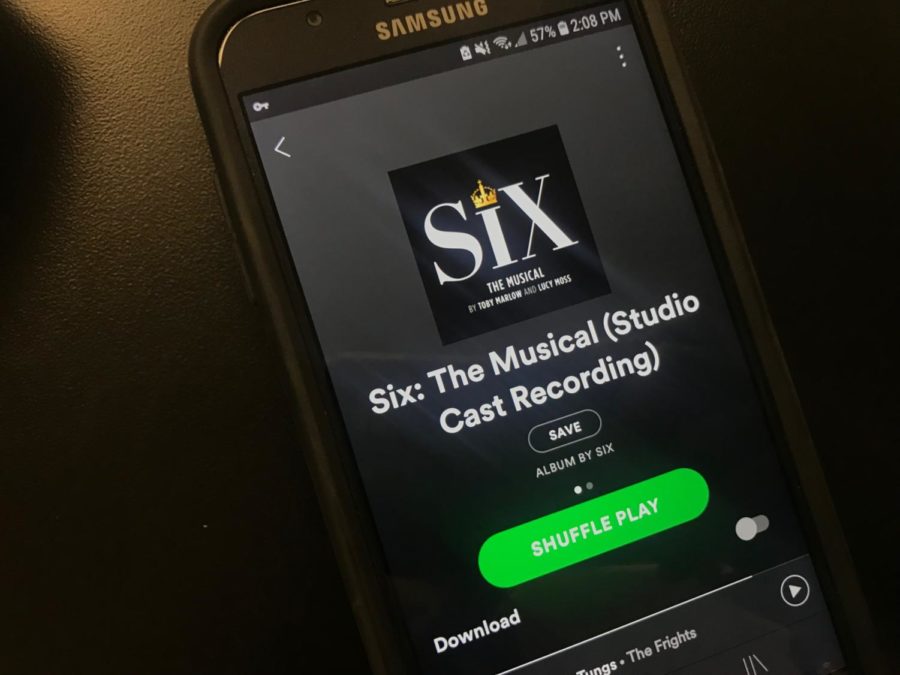 In 2016, the musical Hamilton gained immense popularity because of its revolutionary (no pun intended) theme not seen since Les Miserable. Today, a new musical hits the stage in a similar fashion by telling the untold history of Henry VIII's six wives. SIX begins with the common saying used to remember the wives: "Divorced, Beheaded, Died, Divorced, Beheaded, Survived." Following that, each wife has a solo song in respective order to tell their side of the story.
First we meet Catherine of Aragon who King Henry was married to for 24 years. Her song "No Way" expresses her denial of the divorce. She lists out the number of times she's stayed by his side no matter how much he has done. The song itself has obvious influence from Spanish culture from the drums in the background to the intense vocals connecting to Catherine's birth country.
Next is Anne Boleyn, who is probably the most famous of the wives. The song "Don't Lose Ur Head" has gained popularity on TikTok. Through her song she explains how she earned the King's favor and ultimately replaced Catherine of Aragon as the queen. Anne's story ends with her death making the title of the song pretty ironic.
Third is Jane Seymor who actually provides a heartfelt song, "Heart of Stone." Jane's story is actually kind of sad. It's believed that she was the only wife that Henry VIII loved, but she died in childbirth a year after they were married.
Next is Anne of Cleves, who King Henry VIII was married to from January 6 to July 9, 1540. Anne has two songs, "Haus of Holbein" and "Get Down," both ooze Beyonce vibes. Anne is different because she was already royalty. King Henry chose to marry her because of her portrait, but he later found that she didn't look as nice as she did in the painting. Following this discovery he promptly divorced her.
Catherine Howard was King Henry VIII's next wife and the first cousin of his second wife Anne Boleyn. Her song is titled "All You Wanna Do," in which she lists out all of her sexual encounters, so be warned: this song is full of innuendos. She also explains the relationship she had with Thomas Culpeper, which led to her ultimate demise. Catherine was cursed with the same fate as her cousin, so King Henry moves on to the next.
Finally Catherine Parr is introduced. She is King Henry VIII's final wife and stays with him until his death. Henry forced her to leave her husband John Neville, so her song "I Don't Need Your Love," begins as a goodbye to her love. However, in the second half she lists her many accomplishments as a writer and an advocate for women's rights. By the end of the song, all of the other wives join in and it sounds like a Taylor Swift break-up song.
The finale starts off sounding exactly like "Shout Out to My Ex" by Little Mix. The wives come together and connect over their hatred for their shared ex-husband. Overall, the musical seems like a tribute to female artists and girl-groups. It's full of pop culture references, cliches, and fun.
About the Writer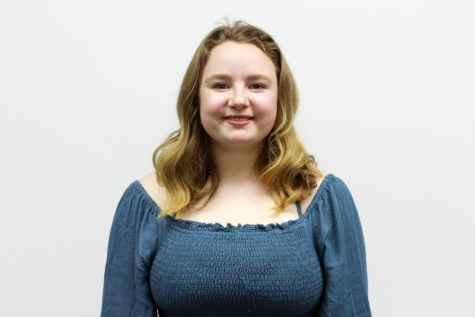 Mattie Freeze, Co-Editor
Mattie Freeze is a senior, and this is her second year on the newspaper staff. Freeze joined because she would like to go into broadcasting.

Other Interests:...