Music: Students Discuss What's On Their Playlist
People listen to music to escape from reality. When listening to music, it helps us find a new world people can go to when they need to escape. Music affects the way people see out into the world. Listening to music increases physical performance.
"I like alternative," freshman Ella Hester said. "I like to listen to Rex Orange County because he's calm and relatable. He can take anyone out of reality and take them into his own world.
Today, teens are mostly listening to hip-hop and rap, and pop is in a close second. They listen to this music according to their moods, and to understand their feelings better. They listen to music to escape from reality and enter another world.
"I like a mix of pop, musicals, instrumental, and rock," sophomore Melinda Thomas said. "It varies but, I like the different songs that don't correlate to each other. I mostly listen to the type of music based off my mood."
Thomas said with her experience playing instrumental music, instrumental is her favorite genre. With her experience in band she can always interpret the music in different ways. Instrumental is very relaxing, it tells a story without using words.
"I like all types of music but I mostly like alternative," freshman Avery Zuniga said. "Alternative has a lot of different styles, and it doesn't all sound the same. I think alternative all sounds different from the rest of music, it sounds interesting. The Neighborhood is my favorite band, it is the most interesting."
"I listen to Post Malone and NF," freshman Aidan Gilbert said. "They are kind of diverse and have amazing messages in their songs. Post Malone songs are very different from a lot of artists that I listen to. I love listening to Post Malone and NF and finding the messages that they are trying to get through."
About the Contributor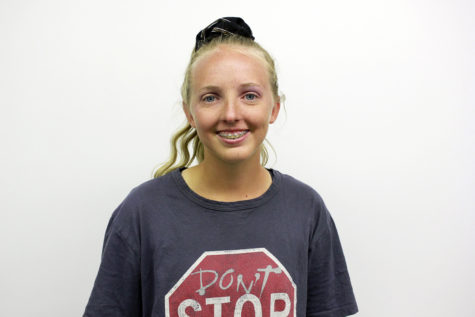 Landrey Posey, Junior Staff Writer
Landrey Posey is a freshman, and this is her first year in journalism. Posey joined because she likes to write.

Other Interests: Tennis

Favorite...