A New Adventure: Pixar's 'Onward' Hits Online Streaming
The latest Pixar movie, 'Onward', creates a new universe where mythical creatures have forgotten their old ways and have turned towards modern technology. Until teenage brothers Ian and Barley must explore the magic behind their world and go on a quest to see their Dad.
Ian and Barley must find a stone to bring their Dad back for a single day. Bringing in ideas from the game Dungeons and Dragons or Magic: the Gathering, the characters create an emotional bond to the quest they receive. This new world from Pixar creates a scenery that fans and non fans of Disney have never seen before.
With earlier titles from Pixar being sequels to previous animated movies, fans started to lose faith in original storytelling from the Oscar winning company. However, with Pixar creating a new world and storyline for 'Onward', the movie opened up new ideas for Pixar devotees.
Despite the new world aspect that hasn't been scene since WALL-E and the colorful scenery, the story is simple and soft edged compared to other animation companies. However, the quest seeking brothers make up for this. The brothers create a bond in the film that will relate to all viewers, the bond of siblinghood.
With the ups and downs of the Pixar company. 'Onward' seems like a win to viewers despite the high expectations of the new world movie. The fun, quest like, and magic filled movie hit hearts alike whether it being in theatres or streaming online. 'Onward' received 40 Million in the U.S box office before it was released to Amazon and Disney+ due to the pandemic.
'Onward' is a movie for all ages and all backgrounds, it's versatile for many meanings and is praised for its inclusivity. Pixar fans wanted a new story and new world to explore and Pixar delivered.
Leave a Comment
About the Contributor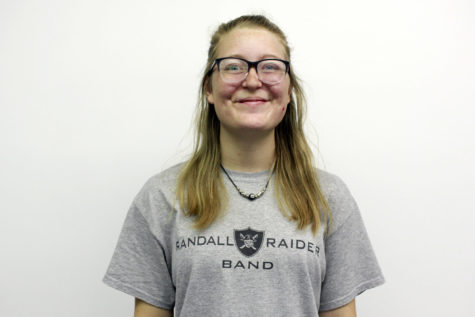 Maci Weathers, Staff Writer
Maci Weathers is a senior, and this is her third year on the newspaper staff.  Weathers joined newspaper because she was interested in the idea of Journalism. ...