After We Collided: A Romance Movie
After reading the books, I was thrilled to watch the movie, and as predicted, it didn't disappoint.
The movie starts right after the revelation that Hardin only dated Tessa as a bet. Understandably, Tessa is destroyed by the news and wants nothing to do with Hardin. The boy, meanwhile, is desperate to win her back. Much of the book is a tug of war between these two, and of course, their journey is an emotional roller coaster of epic proportions.
I would give this movie a 5-star rating. Everything from the plot, conflicts, and the structure which in my opinion was how the director really brought this book to life.
As a fan of the books, I feel that After We Collided is slightly better than the first movie as it contains more aspects of the storyline found in the book, but I still feel that they took out the majority of the drama that made the books do so well in the first place. I believe this occurred due to the backlash that the books and the first movie received as some people seem to have viewed Hardin and Tessa's relationship as toxic and thought it should not be portrayed in that light as to not influence younger audiences, but I have to disagree with those statements as the toxicity portrayed in the books and movies adds to the drama and keeps you hooked so you feel the need to keep reading/watching.

Loading ...
Each movie ends with a cliffhanger giving the audience a foreshadow and them wondering what will happen next. Hours of excitement just no words from all the romance movies made or drawn from books this is the one the ultimate one. Just captivating, no words, and inspirational. This movie is surely the first best thing of 2020.
View Comments (1)
About the Contributor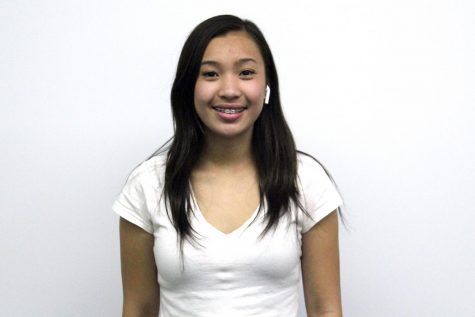 Fiona Trinh, Junior Staff Writer
Fiona Trinh is a freshman, and this is her first year in Journalism. She decided to take Journalism because she likes to write. 

Other interests: Band...