Wasteland – Brent Faiyaz's Best Work
Brent Faiyaz is a popular R&B singer songwriter who is most known for his first single "Natural Release" that was dropped on SoundCloud  in 2016. He has been building his career and fame with his new releases ever since. Brent just dropped his 5th album Wasteland on July 8th, 2022. It was was a huge success for him and his team. The album includes 15 songs along with 3 skits that tell a story as the album plays.
The skits within Wasteland tells a shocking story about Brent and his pregnant girlfriend. I thought it was a smart business move because it kept the listeners entertained and hooked on the story as they listened. Aside from the skits the songs had amazing storytelling in them. One song that shocked me practically was "All Mine". Sense a lot of Brent's songs do have a "toxic" mindset when it comes to relationships, it was hard to believe he could write such a loving song. Though I do love "All Mine," my favorite songs on the album would have to "Price of Fame" and "Loose Chance". In "Price of Fame," Brent opens up about the struggles he has when it comes to fame. One of the lyrics that stuck out too me was "they don't want to give you time to heal; they just want to bleed you dry for real," Brent is directly telling his fans how he gets taken advantage of in the industry, and shares with us a sense of vulnerability. In "Loose Chance " is where we see Brent's toxicity, that we all know and love, comes out in his song writing. The song talks about a love-hate relationship he has with a girl. The reason that I and many others enjoy this song is because Brent said everything that I believe a lot of people are afraid to say to a significant other, so there is a personal connection between him and his listeners.
Also in Wasteland, the album contains six features which are: Tyler the Creator,  Alicia Keys, Drake, The Neptunes, Joony, and Tre' Amani. Though I loved this album, my least favorite feature was Alicia Keys in "Ghetto Gatsby".  I think that Alicia is a very talented singer, but I just don't think that her voice and style of music complements Brent's. My favorite feature in the album was Joony in FYTB. Joony's voice is so good on it's own, as well as Brent's, so everything flows nicely in the song. Another great feature was Tyler the Creator in Gravity. This song has been out for a few years, but Tyler delivery is amazing every single time.
Overall the album was in my opinion was Brent's best work and album through out his entire career.
Leave a Comment
About the Contributor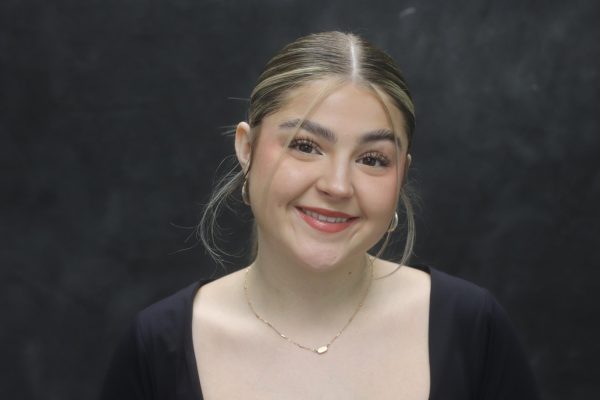 Caitlynn Barclay


Caitlynn Barclay is a sophomore, and this is her second year writing for the Silver Streak. Barclay joined because she likes to write and would love...