Band Director Ginger Denney Named Teacher of the Year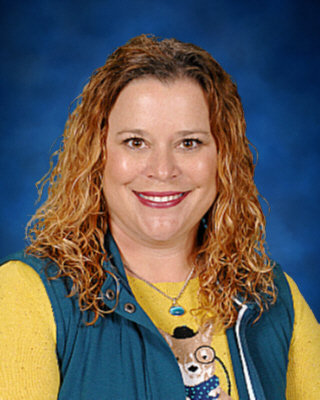 This past month, the Randall Teacher of the Year award was awarded to Band Director Ginger Denney. Denney originally wanted to be a music therapist but soon realized she was not ready for that type of work. She knew she wanted to be involved with music as soon as she was a sophomore as her Junior High band director was a huge inspiration to her. Denney did receive the Teacher of the Year at Greenways Intermediate in the 2011-2012 school year.
"My teaching began as an assistant director at Alamo Junior High in Midland," Denney said. "I moved to Greenways Intermediate and then was the assistant at Randall."
This will be Denneys' 16th year of teaching and has been at Randall since 2011. She is currently the Randall band cluster team leader, served as the conductor and assistant director of the school musical this year and a member of the Amarillo Symphony.
"The people here at Randall are the hardest working and most sincere people you will meet," Denney said. "We have the best kids hands down, I also look terrible in purple."
Students decide if they want to be in band their sixth grade year and if the student sticks with it all throughout high school, the student ends up taking 7 years of band.
"Learning and watching my students grow is absolutely one of my favorite aspects of teaching," Denney said. "I have the unique experience in being able to watch each student grow starting in the sixth grade and then watching them walk across the stage at graduation six years later."
Denney said she would not trade her job.
"I have the best gig in the world knowing that I will never stop learning," Denney said. "Every year has its challenges and I've learned and grown from each of those experiences."