Teacher, Amy Brown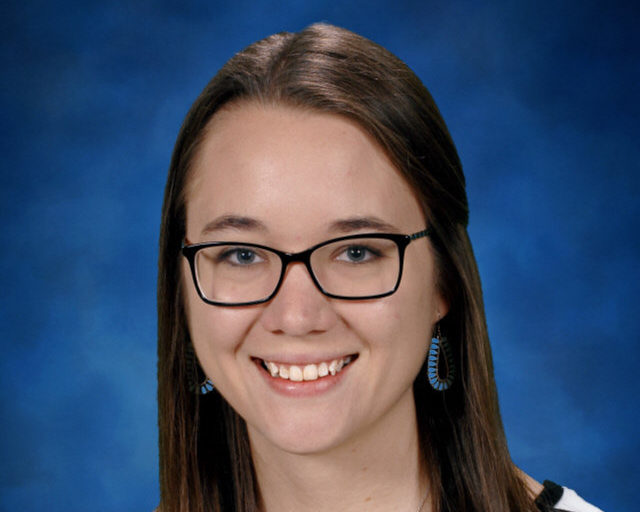 "I became a teacher because I love seeing people succeed" are the words of Amy Brown, an algebra two and dual credit teacher.
Time management and dedication are two skills that Brown is familiar with. To teaching two subjects, being the key club sponsor and managing her life outside of school, she stays very busy.
 ̈My favorite thing about Randall is the students,̈ Brown said. ¨I love getting to know students in my classes and see them grow throughout the year! I especially love seeing them make it to graduation and celebrate all their accomplishments along the way.¨
Brown has been teaching since 2016 for four years which was right after she graduated from Texas Tech. After a year in college she decided to switch her major from engineering to mathematics and she later graduated with a Bachelor of Arts in Mathematics and in minor education.
¨I tutored friends, peers, siblings, and cousins throughout middle school, high school and at Texas Tech,¨ Brown said. ¨I knew I was pretty good at breaking down concepts to a level where others can understand them. Math comes pretty easy to me, but I understand that is not the case for everyone. So when someone who thinks they stink at math is able to be successful in my class, I do a happy dance!¨
Having a busy schedule started early for Brown, in college she was a member of the Catholic Student Association and the Goin' Band from Raiderland which kept most of her time occupied throughout her four years of college.
¨I manage my busy schedule by trying not to take any work home to grade and by planning my lessons and making copies in advance,¨ Brown said. ¨I usually I spend 20 minutes after school making sure everything is ready to go for the next day. Ms. Chiodo, my co-sponsor, and I split the Key Club events to lighten the load.¨
Outside of school Brown enjoys spending time with her family, hiking, doing crafty projects and teaching fourth graders at church. She currently has 46 first cousins so when she is not spending her time at school, she is most likely at a family event.
¨I definitely don't see myself leaving Randall any time soon,¨ Brown said. ¨I graduated from Randall, went to be a Red Raider, and then came back to Randall. Once a Raider, always a Raider.¨
About the Writer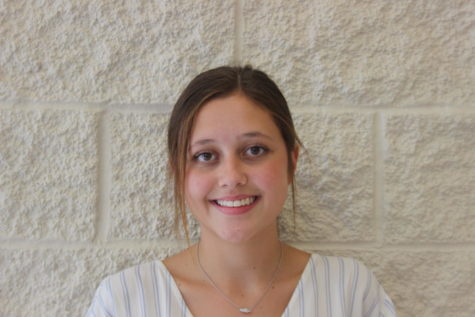 Gretta Alumbaugh, Staff Writer
Gretta Alumbaugh is a senior, and this is her first year on the newspaper staff. Alumbaugh said she wanted to join newspaper because it would look good...