One Act Play Wins State Championship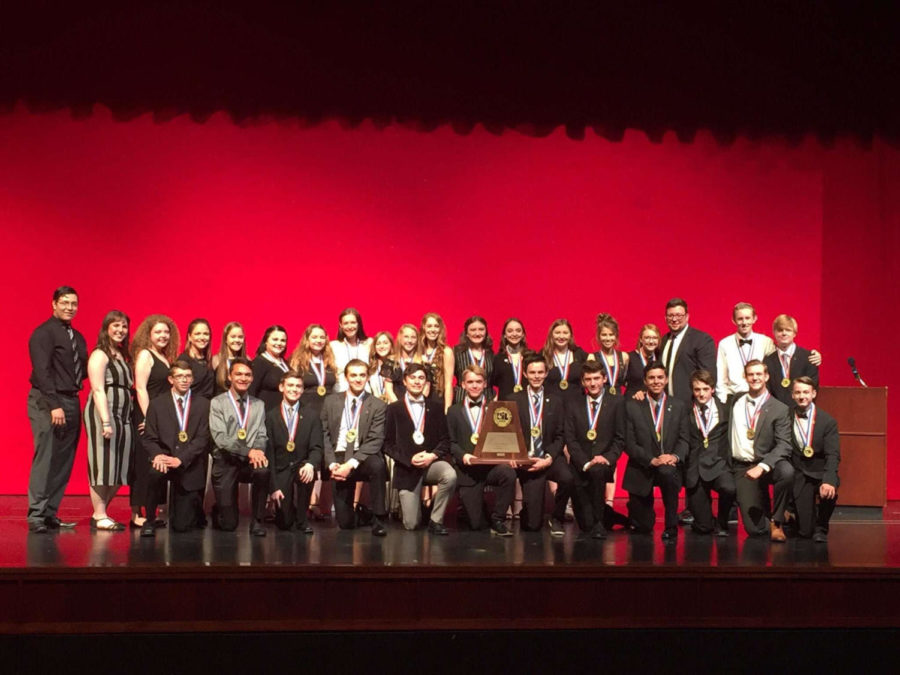 Leading the district to the first state win for theatre since the 2012-2013 school year, the "Never the Sinner" cast earned the title of State Champions, despite complications with a stolen soundboard before the competition. The show follows the true story of two men in 1924 Chicago, Nathan Leopold (Christian Hurd) and Richard Loeb (Diego Lopez), their belief that they were above the law, and the trial that decided their future after they murdered a young boy.
"I remember the first week watching the actors run the same scene over and over again," junior Savannah Loshnowsky said. "We wanted to win. Everything was centered around that, so through all of the long rehearsals and late nights I would try to imagine what it would be like when we would win state."
Productions passed through Zone, District, Bi-district, Area, and Region placing either first or second in each round before they qualified for State, and continuously earning all-star cast and honorable mention awards for lead roles.
"It's amazing to watch my cast mates succeed," junior Mattie Freeze said. "I was so proud every time a name from Randall was called for an award, even when it wasn't mine."
On the day of State, the truck where the set and technical equipment is stored was broken into, leaving the team without their sound system. The technicians then had to find formats of their show that they could compete with.
"It was definitely a disruption to everyone," junior Keeven Houser said. "It kept us on our toes though, and I think we were all grateful that it was something manageable."
After they were able to compete against the other top seven schools, only the top three winners got announced at the awards ceremony.
"When they called third place and it wasn't us, and then second wasn't us either, we were all preparing ourselves to make fourth or fifth," Loshnowsky said. "When they called first place, and it was us I actually couldn't believe it. Nothing in the world compares to that feeling."
About the Writer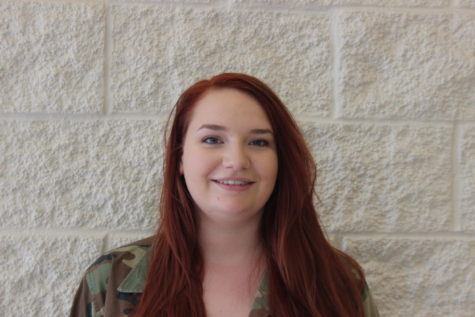 Rebekah Williams, Editor
Rebekah Williams is a senior, and this is her second year on staff and first year as Editor. Williams joined newspaper because she enjoys writing and might...