Life in Quarantine: Landrey Posey, 9
COVID-19 has brought everyone inside for quarantine. None of us have ever realized how much we miss each other and school until now. We all have ignored what to do in this kind of situation, and now we are living it.
I have mostly realized myself calling my aunts, uncles and grandparents just to check in with them, making sure everything is okay with everyone. I would rather get sick than any of them. I haven't ever realized until now, I like going to school every day and seeing my friends. Doing school from home is boring and you can't really do anything about it.  I have learned not to take things for granted, things such as being able to walk up to someone and talk to them normally without worrying about getting sick. I don't like having to stay six feet apart from each other. During this shelter-in-place order, many people have been trying new things to help the time pass, but all I have been doing is sitting at home playing with my dogs. We are getting tired of being stuck at home, but we need to stay home to be able to get back to our normal lives.
About the Contributor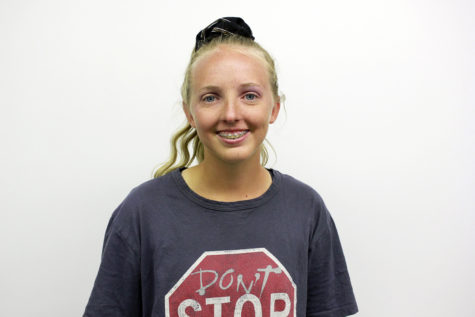 Landrey Posey, Junior Staff Writer
Landrey Posey is a freshman, and this is her first year in journalism. Posey joined because she likes to write.

Other Interests: Tennis

Favorite...