Everyone hears about Key Club over the announcements or on posters around the school, but everyone has the same question – What is Key Club? According to Kiwanis International, "Key Club is an international, student-led organization that provides its members with opportunities to provide service, build character, and develop leadership."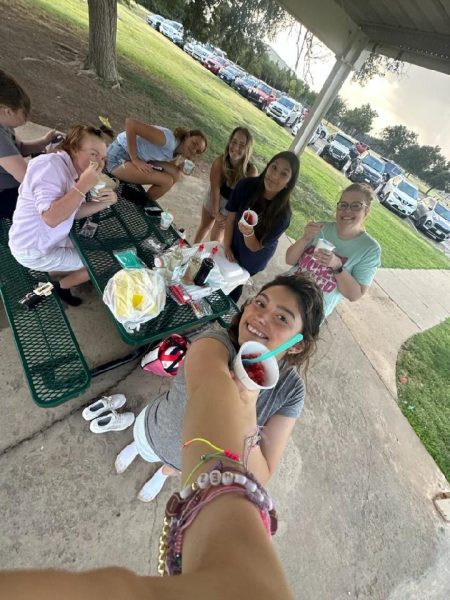 "I love Key Club, because we are teaching a culture of young people the value of helping others!" regional Kiwanis adviser and history teacher Cassi Unger said. "Older generations have such a negative connotation of teenagers, and I think it's really good for our community and older people to see the new generation volunteering and out doing good things for our town, it changes people's lives and attitudes." 
Unger said her favorite Key Club events are helping the Ronald McDonald House and Fill With Hope.
"Once a month we went there (Ronald McDonald House) and cooked a meal for the families that are staying there. That means a lot to them because they are staying there because they have children staying in the hospital who are very sick," Unger said. "Another event I loved was filling Snack Packs with Fill With Hope, which is only for CISD kids, so knowing I was helping kids that would possibly come through the doors of Randall High was amazing. Anything that deals with helping kids such as carnivals or events is always so fun because I love any opportunity to put a smile on a kid's face."
Unger offers positive advice to anyone interested in Key Club.
"Well it's not about making keys, but once they see how heart-warming it is, how much of a positive influence you will make, and how fun it is to volunteer, that will definitely make the club grow again," Unger said.
FAQ's: 
Is the club about keys?
Key Club is the high school branch of Kiwanis International, and the "Key" stands for "Kiwanis Educating Youth."
What does Key Club do?
People in this organization help volunteer in their schools and communities. The Randall Key Club Chapter has assisted organizations such as Fill With Hope, March of Dimes, Ronald McDonald House, Children Miracle Network, Salvation Army, Coffee Memorial Blood Drive, and High Plains Food Drive. Key Club has also volunteered in events with The Botanical Gardens, The Panhandle-Plains Historical Museum, and Randall High School events.
How do I join?
Just show up to a meeting or contact one of the following people: Brooke Lee ([email protected]), Ms. Shipley ([email protected]), or Mrs. Unger ([email protected]). There are no limitations based on attendance, grades, class year, or discipline – everyone is welcome!
When does Key Club meet, and are all meetings mandatory?
Key Club meets every Monday during Flex Time in the Library, and while not all meetings are mandatory, you are still encouraged to attend!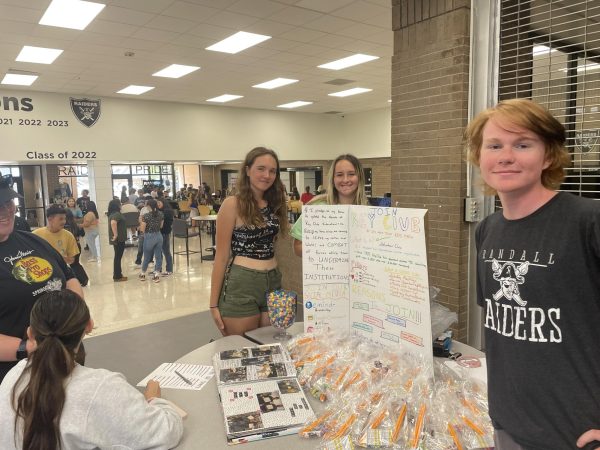 What do I get out of Key Club?
Key Club provides you with opportunities to meet new people, establish relationships in your school and community, and fun experiences. You can also letter in Key Club. Hours from Key Club can also help National Honor Society members with service hours.