Canyon ISD, Keeping You Connected
Hang on for a minute...we're trying to find some more stories you might like.
The school district will introduce a new program to help students without computer access at home stay connected.
The new iConnect program is a student-staff class run by Paige Artho. The class will be in charge of the distribution and repair of chromebooks. Students using a chromebook will be required to pay a $40 usage fee.
"Our goal is that every student on campus will have a Chromebook," Artho said. "Every student having their own Chromebook will give them access to everything they need for every class all the time."
While most students will be getting Chromebooks, and others their own device, Randall is prepared for those who can not pay for their own.
"Scholarships pay the $40 usage fee required from every student before they can receive their Chromebooks," Artho said. "The scholarships are available through the Counseling Center are guaranteed for students who qualify."
Artho said the main goal of iConnect was to get as many students connected while they are away from school. Those who are unable to get a Chromebook can still gain access to Google Classroom from any device at home such as phones, desktop computers, and iPads.
"The district is always looking to improve the educational environment or our students," Artho said.  "The technology will give our students the tools they need to go out and function in the technological world."
Students will be held at a higher responsibility and accountability for keeping their Chromebooks charged and ready for class everyday.
"The iConnect program will give teachers greater flexibility in the classroom which will help better the learning needs of all their students," Arho said. "Putting technology in the hands of every student will ensure that they have constant access to everything they need technology wise to be successful in the classroom."
The Chrome Squad will be available to help teachers in their classrooms, and when students have a problem they can visit the iConnect center. If a student can not go to the center, the Chrome Squad can come to the student.
"The student staff attended one training in the summer and will attend another training at the end of the month where training staff from Dell will train them to be able to fix minor repairs," Artho said. "They will be a great resource as the year goes forward, so anyone with questions should visit the iConnect center."
Canyon ISD is not the only district to have a program like iConnect.
"Administrative staff from the district visited a couple of schools districts down state that have instituted a program like iConnect and liked what they saw," Artho said. "So what we've done is take some of the things they were doing and add the things we want to accomplish and mesh them to make the iConnect program our own and grow it every year to something bigger and better."

About the Writers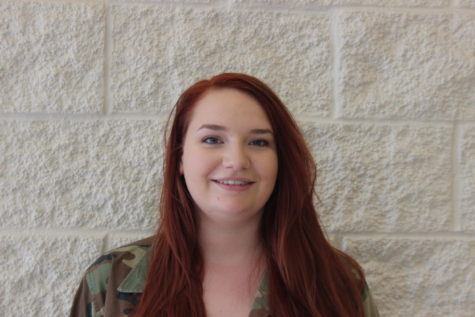 Rebekah Williams, Editor
Rebekah Williams is a junior, and this is her second year on staff and first year as Editor. Williams joined newspaper because she enjoys writing and might...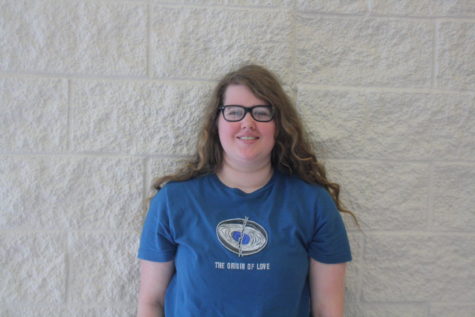 Paige James, Staff Writer
My names is Paige James. I am a senior, and I am involved in theatre and Key Club. I joined the newspaper staff because I enjoy writing.