Battle of Bell: Volleyball sweeps Amarillo High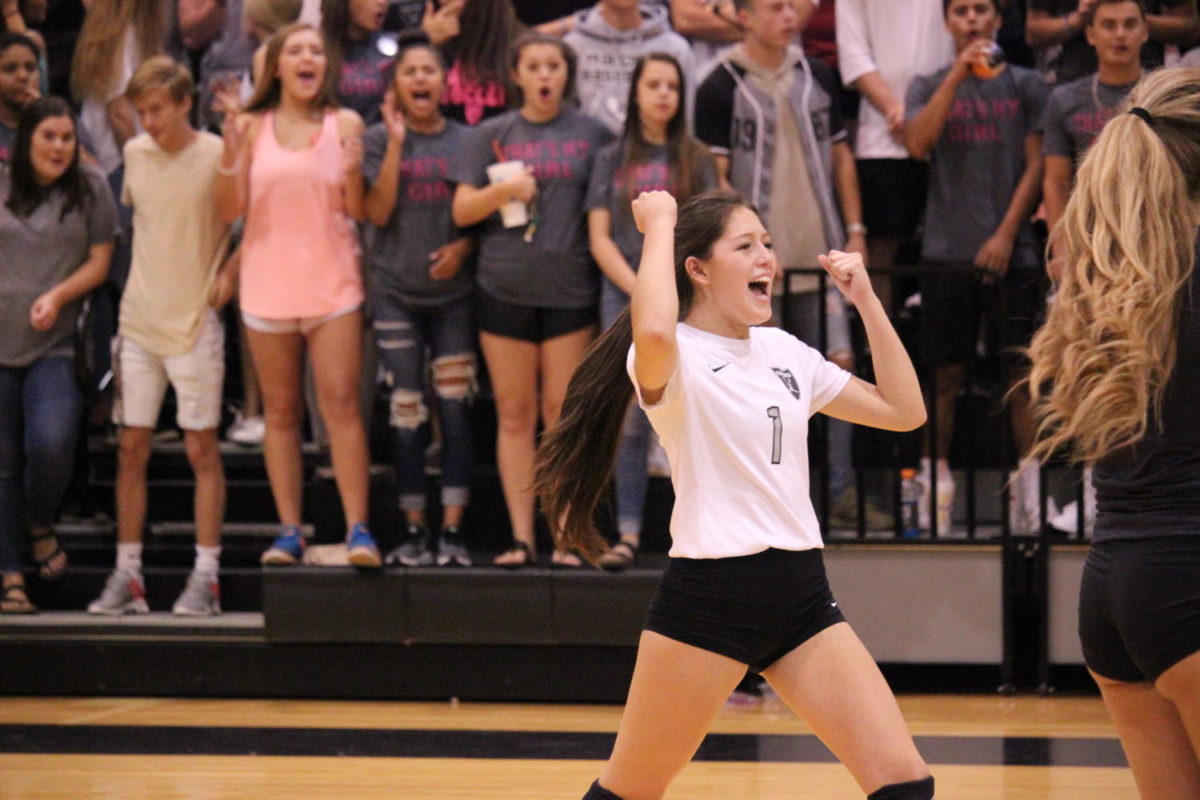 Early morning bus rides, an overpowering smell of Icy Hot, and the echoing sounds of laughter at 7 a.m. This is the typical Saturday morning for a Lady Raider volleyball player.
The Lady Raiders began their season with two-a-days at the beginning of August, and since then have gone 15-6 in their overall standing, and 6-0 in district. Currently, the Raiders are ranked #1 in district and #11 in state.
Last weekend, Randall hosted the infamous "Battle of Bell Street" match against their longtime rival Amarillo High, ranked #2 in district but #4 in state. The Raiders stunned the Sandies with a three match win,  25-18, 25-12, and 25-23. Saturday's sweep was the first time the Sandies have lost a district game since 2015 as well the Raiders first win against them since AHS joined the district two years ago.
Senior Sophia De Santiago holds the title of the team Libero, and finished the game with a total of 19 digs. De Santiago said this recent game as well as the team holds a special place in her heart.
¨It is like a roller coaster, we have our ups and downs, but we always have each others back,¨ De Santiago said.
If the Raiders continue to have a successful district season they will be eligible to compete for a state title later on in the season.
"As a team we all hope to make it to state," DeSantiago said. "As an individual, I would like to have a great senior year, and become a better player overall."
Although Saturday's win was a big one for the Raiders, they still have a series of district games to complete, and are set to rematch the Sandies at Amarillo High Oct. 17.